In this lesson we'll be crocheting a classic heart shape amigurumi. We'll be learning how to connect two halves into one using very little seaming to make it as easy as possible.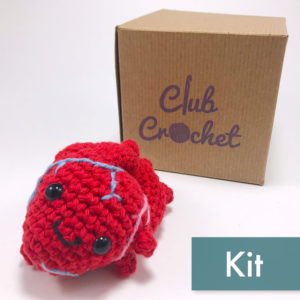 Get the Anatomical Heart kit!
Get the full kit for crocheting an anatomical human heart including all the materials I use to make this project!
5 Rnds and 4 sts per 1" 
Finished piece is about 2" tall