Pattern
Final Project: Classic Beanie
This is our final project for Crocheting 101, and be prepared, this is a bit of a doozy. It will likely take you a few days to finish your first beanie, but when you get good at it, you can finish one in just a few hours. In this Project, we'll be putting together everything we've learned from Crocheting 101.
You'll need an account to download the PDF version of Crocheting 101. Don't worry, it's totally free!
Already have an account? Login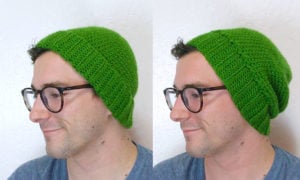 This beanie pattern is designed to be multipurpose and can be worn as a slouchy beanie or a simple skull cap and I'll be teaching you how to make it in sizes Extra Small to Extra Large so that it can fit nearly any head. I'll also be teaching you how to make pom- poms to add to the top.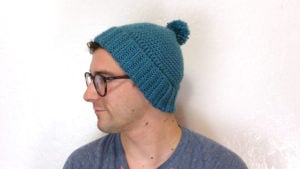 Rnds 1 – 13 should be the same regardless of the size. After Rnd 13 I'll let you know how to make it different sizes. The size you'll need depends on the size of your head of course. I have a bit of a tiny head, so for me, a small size fits snug to my head, and a medium size is just a slightly looser fit, which is also nice. When in doubt, go larger because an oversized beanie is more useful than an undersized beanie.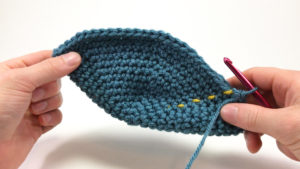 To get the same measurements as me, make sure your gauge matches. There should be 3 Stitches and 4 Rnds per 1".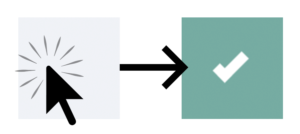 These boxes are checkboxes
These time codes correlate to the video for this lesson
Ch 2 or use the magic loop method
Work 6 sc in 2nd ch from hook or into magic hoop (6)
inc (sc 2) in each st (12)
[sc 1, inc] repeat 6 times (18)
[sc 2, inc] repeat 6 times (24)
[sc 3, inc] repeat 6 times (30)
[sc 4, inc] repeat 6 times (36)
[sc 5, inc] repeat 6 times (42)
[sc 6, inc] repeat 6 times (48)
[sc 7, inc] repeat 6 times (54)
[sc 8, inc] repeat 6 times (60)
Skip to Rnd N for Extra Small Size
[sc 9, inc] repeat 6 times (66)
Skip to Rnd N for Small Size
[sc 10, inc] repeat 6 times (72)
Skip to Rnd N for Medium Size
[sc 11, inc] repeat 6 times (78)
Skip to Rnd N for Large Size
[sc 12, inc] repeat 6 times (84)
You can repeat increasing Rnds for even larger sizes.
The number "N" is going to be used for a couple of things in this pattern and is different depending on the size beanie you made. Here's how to find N:
N = (Final Stitch Count) ÷ 6
Here's a quick cheat sheet to find N for each size:
XS = 10      S = 11     M = 12     L = 13     XL = 14
For the rest of the Body of the beanie:
Turn, skip 2 chs and hdc in each ch down, but stop 1 ch before the end.
sc2tog by pulling 1 loop through the final ch and 1 loop through the connecting st on the beanie's rim.
Working into rim sts, sl.st 3 (N + 3 sl.sts)
Repeat Rows 2 and 3 until you reach the beginning brim chs you made prior to Row 1.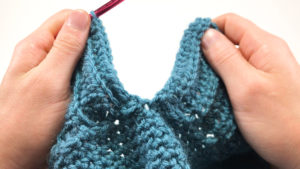 When you get to the end, there should be no more stitches on the brim for you to work into.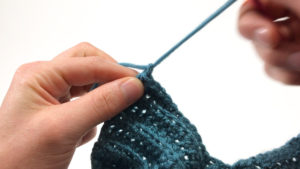 Cut the yarn leaving a long end for sewing together, ch 1 and pull the yarn all the way through.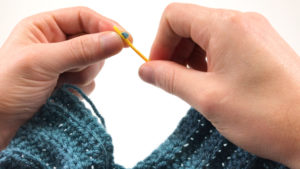 Thread the tail on a needle and sew the brim together with a whip stitch by working into the beginning chs made before Row 1 and the back loops only (BLO)
from the sts of the last Row you made.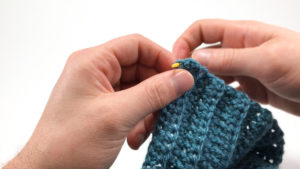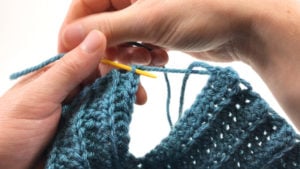 Make sure to pull it tight every now and then.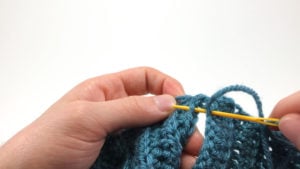 When you get to the bottom and there are no more sts to work into, hide the tail into a few stitches on the beanies rim and cut the yarn close to fully hide it.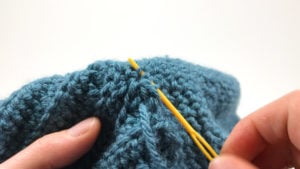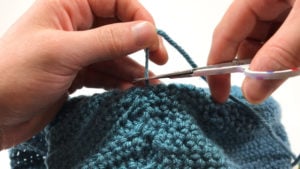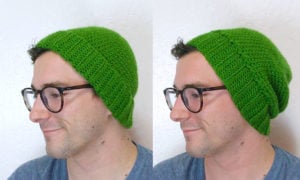 Your beanie is now finished! Fold up the brim to wear it as a normal beanie, or leave it down to wear it as a slouchy beanie.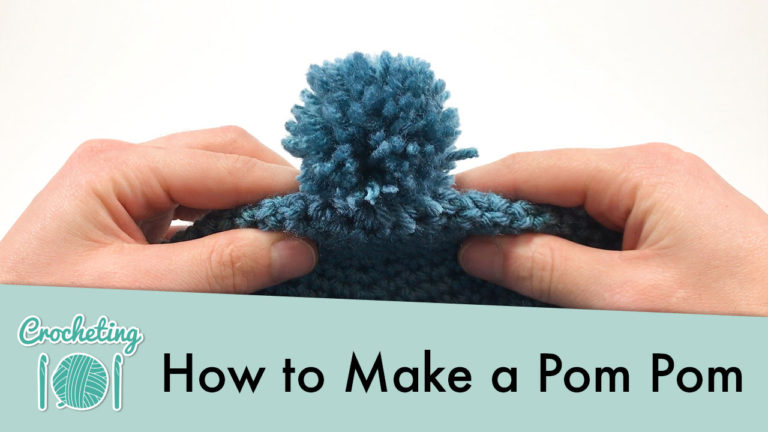 Continue to for a pom-pom...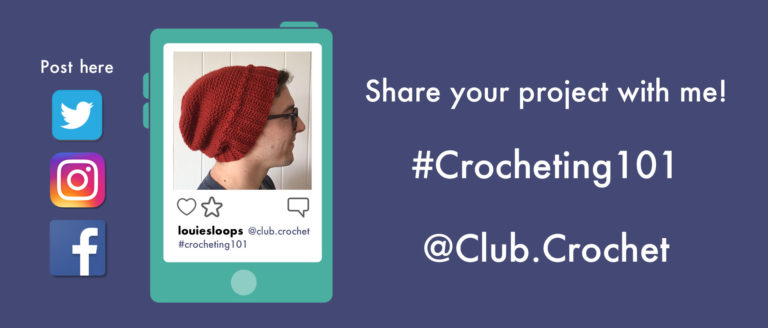 Thank you for crocheting along with me!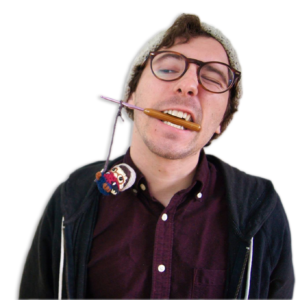 I hope you enjoyed learning to crochet! If you want more patterns like this try browsing my library of patterns. Every pattern I make on here includes a full video tutorial and PDF just like this series. There are a lot that are free, but if you want full access consider becoming a Club Crochet member! You can learn all about it here.
Pasta la' Pizza and Happy Hookin'!
-Louie
Here are some of my favorites!