Yarning for a new adventure?
A seasonal kit pass includes a Themed Crochet Kit Bundle with all the materials to make 6 different projects with extra materials for mistakes, surprise alternate patterns coming out all season long, PLUS a built in membership to Club Crochet with access to over 300+ additional patterns and tutorials!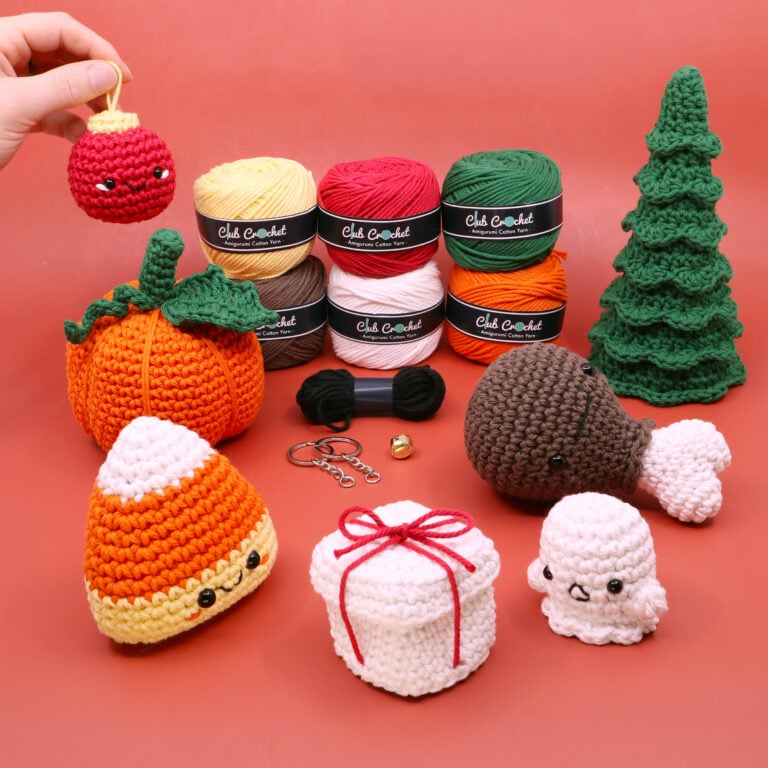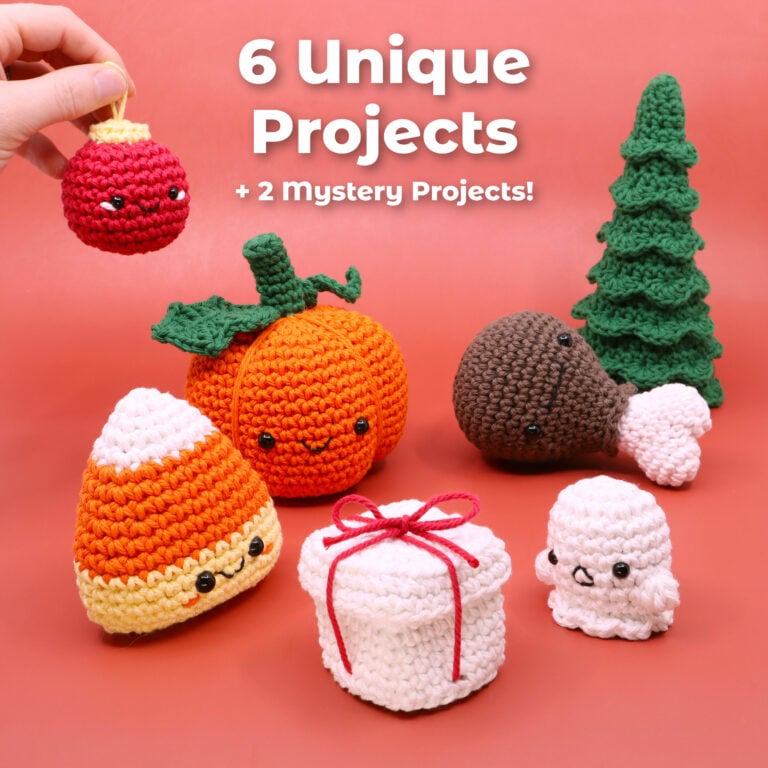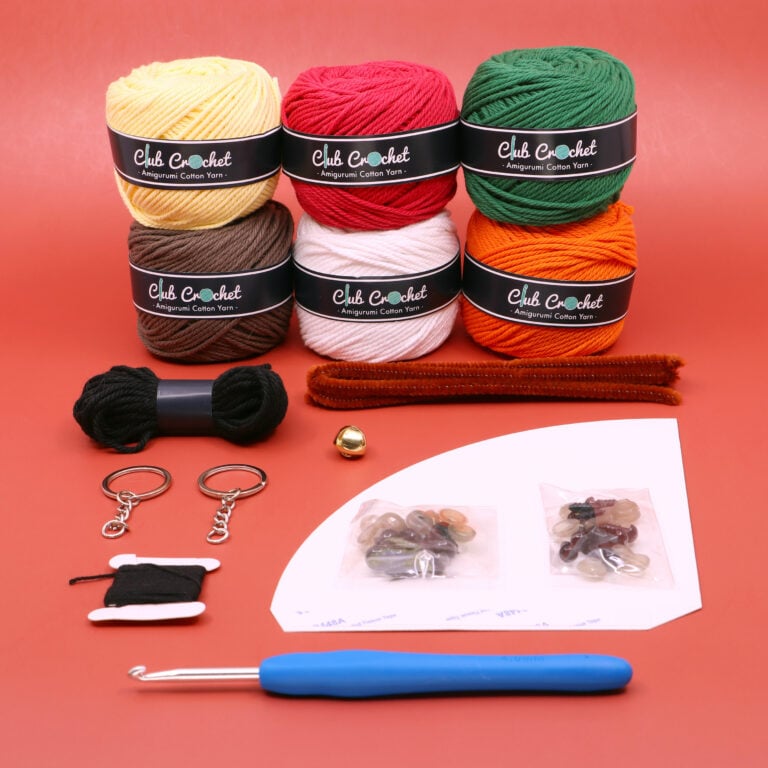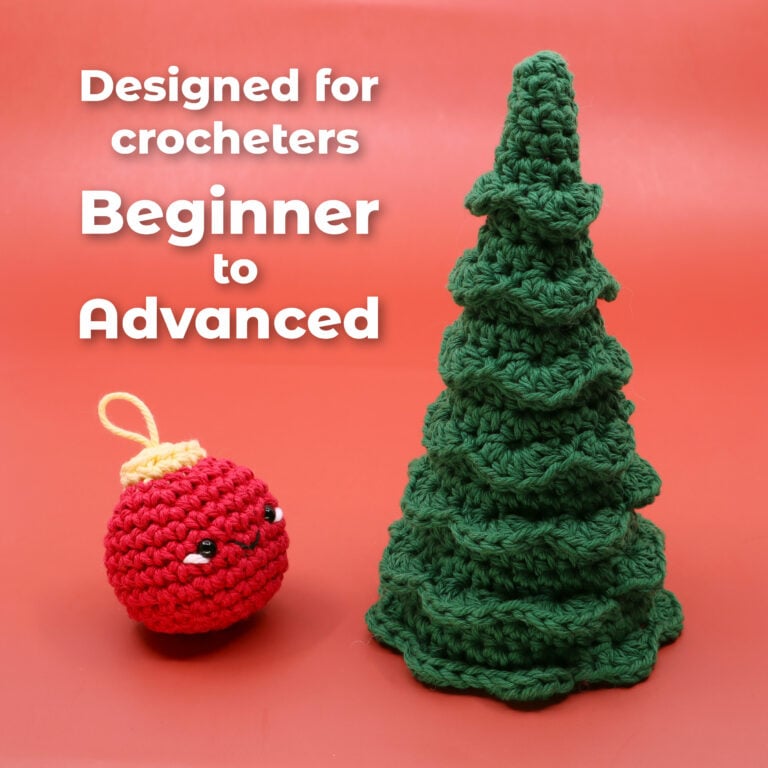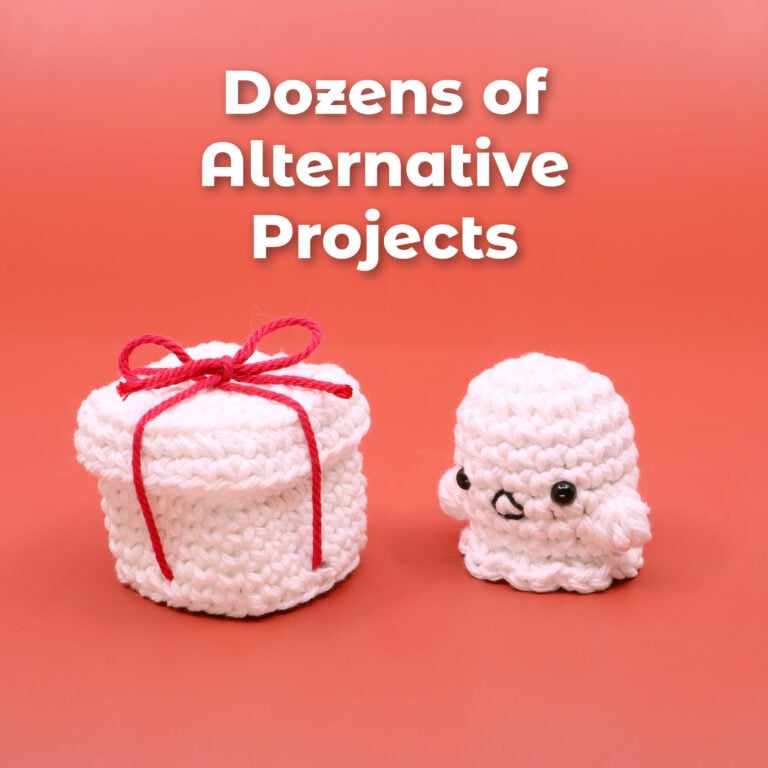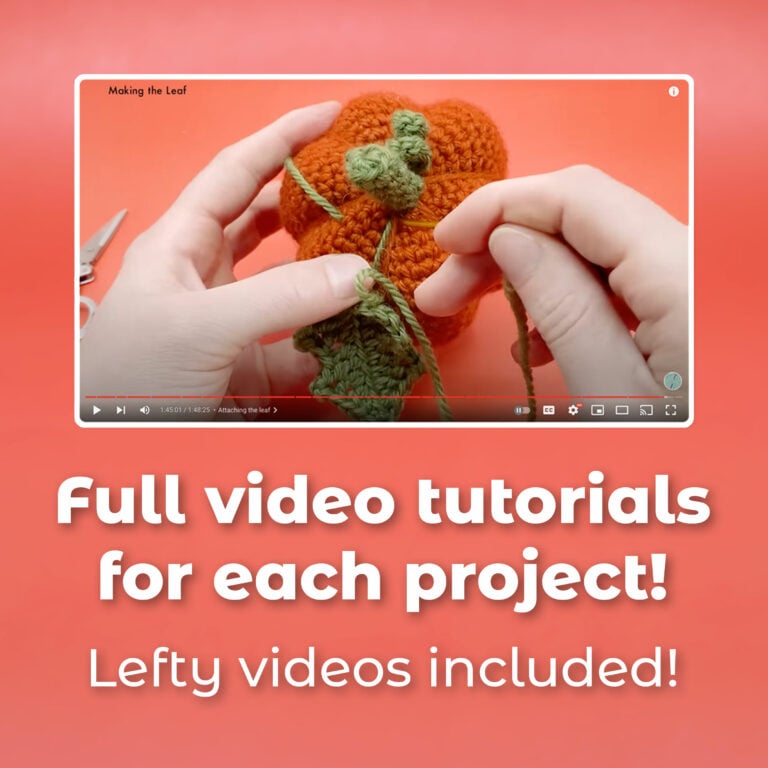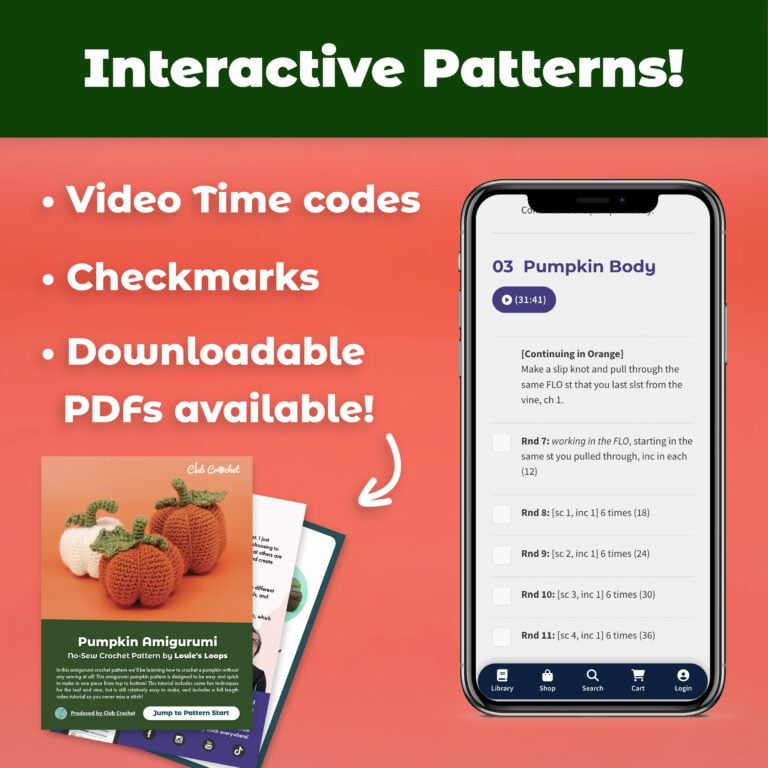 Each season lasts 3 months and includes a pattern bundle with 6 projects designed around a specific theme, with a scaling level of difficulty designed for complete beginners to advanced crocheters, and alternative bonus patterns releasing throughout the season.
Beginner to Advanced!
From complete beginner to professional hooker,
each season is designed to have something fun and
challenging regardless of your skill level!
Mystery Projects!
Expect a few mystery patterns released
during the season that are designed for your kit!
Alternative Patterns
A Seasonal Kit includes 3 months of Club Crochet Membership,
unlocking access to dozens of alternative projects to crochet!
Untangle the Full Digital Library
Each season includes 3 months of Club Crochet membership, unlocking full digital access to the entire catalogue of past patterns!
And we'll make sure to let you know which alternate patterns from the library your seasonal kit can hook-up!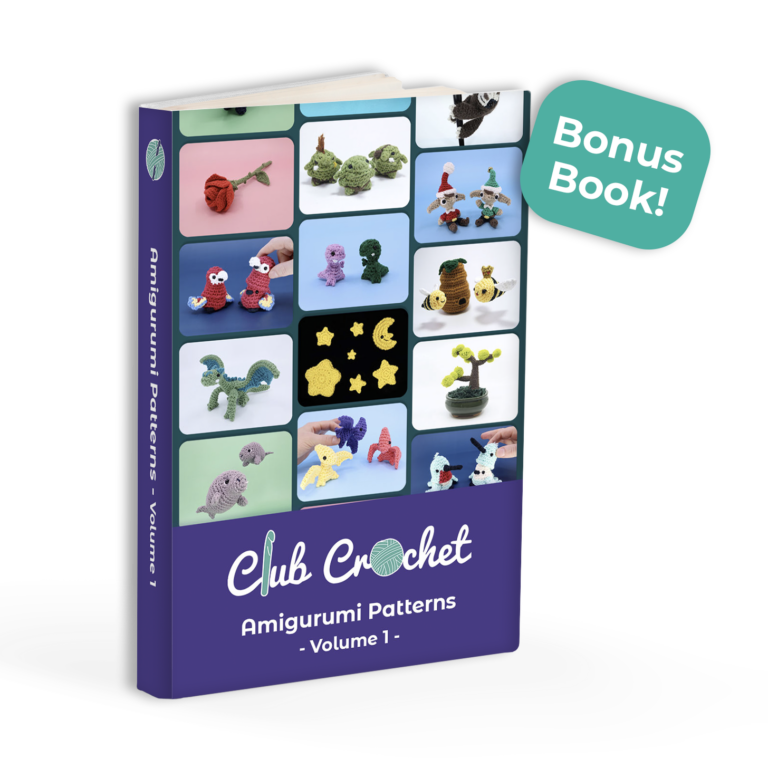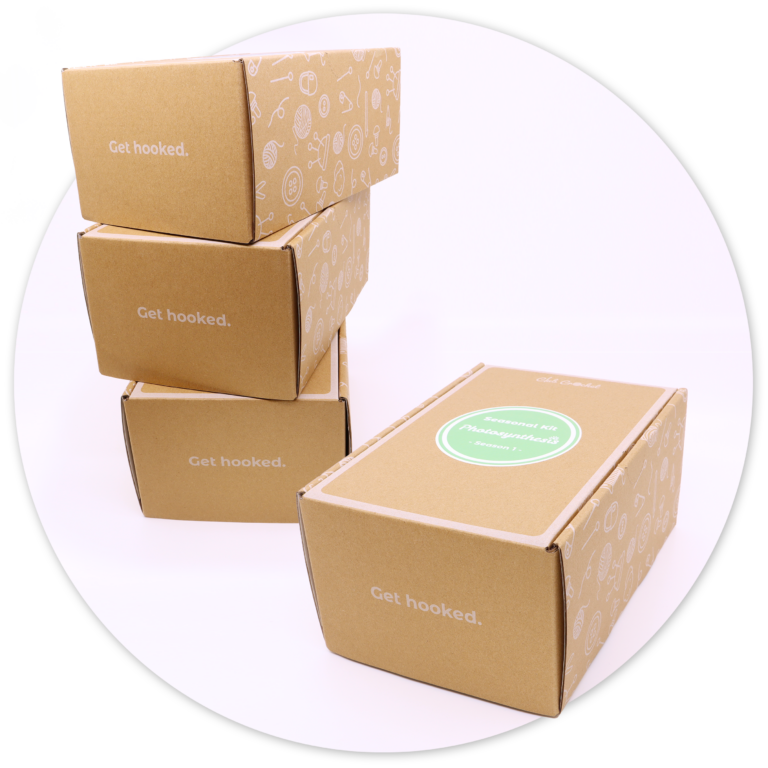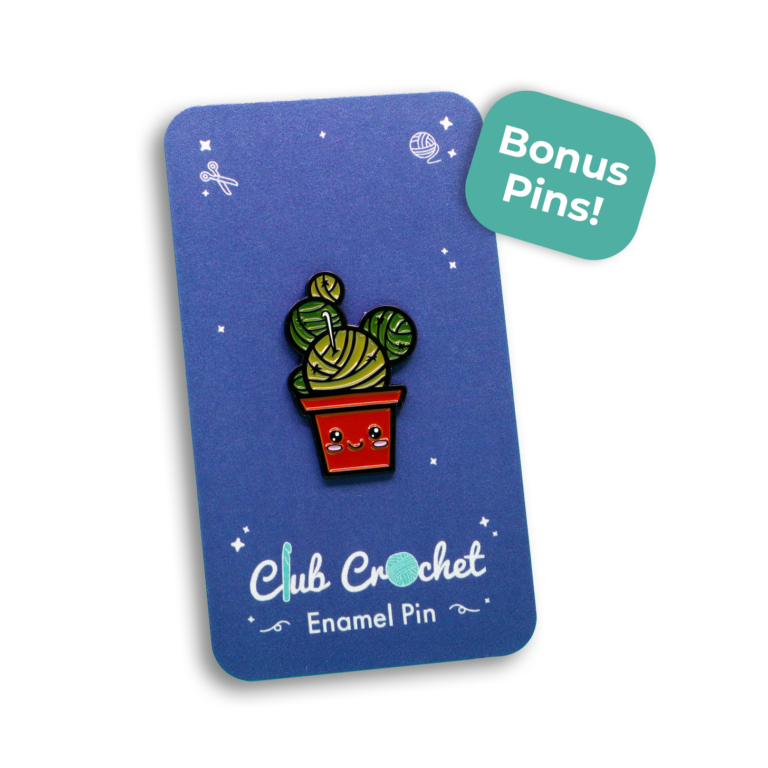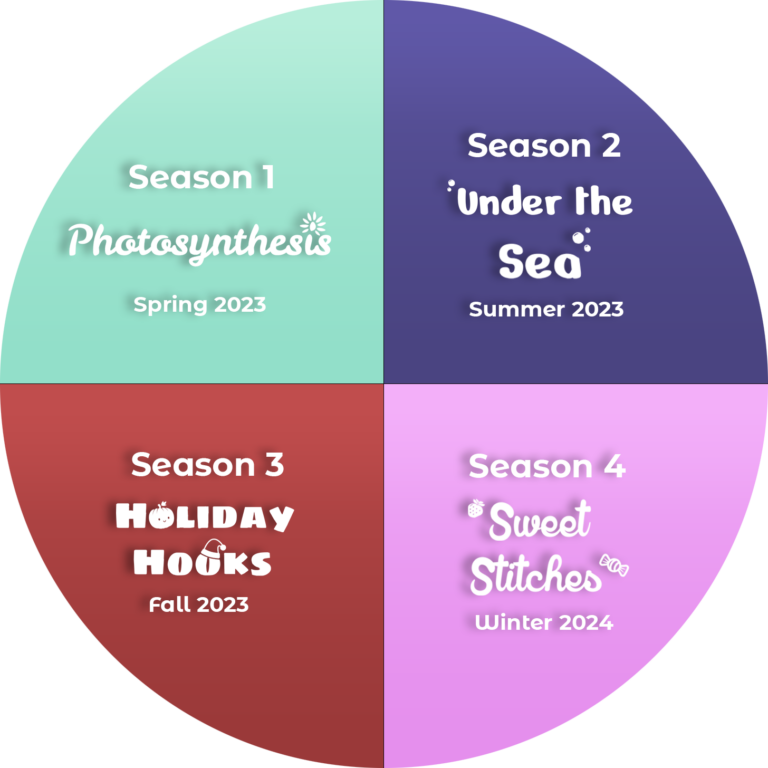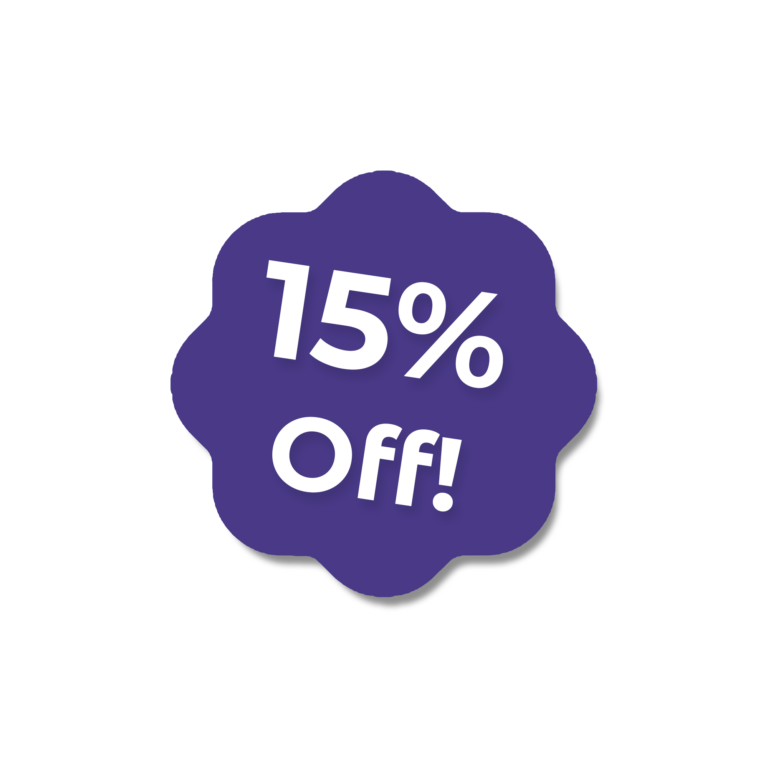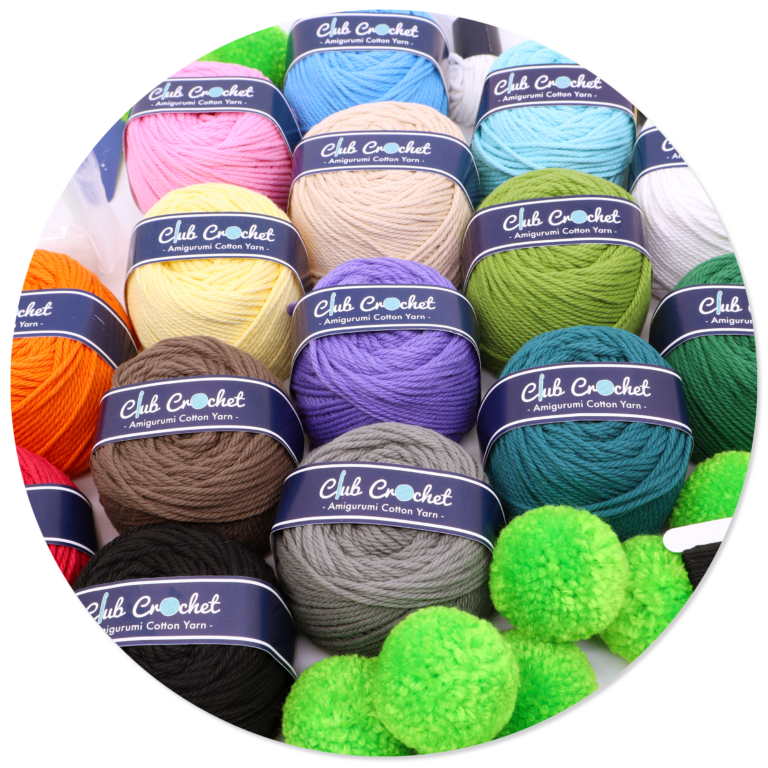 Sign up for an Annual Pass to get a year's worth of Seasonal Kits (current season + next 3 seasons), 12 months of membership to Club Crochet, a bonus pin in each kit, and a copy of Club Crochet: Volume 1 Book at the end of the year!
Weekly Live Crochet Alongs!
Join Club Crochet's head hooker, Louie, and crochet a new project for the season each week! 
Seasonal Kit
Season 3 - Holiday Hooks
Seasonal Crochet Kit Bundle (6 Projects)

Ship Date: On Order


Annual Pass
Seasons 1 - 4
4 Seasonal Crochet Kit Bundles (24 Projects)

24 PDF + Video Patterns

12 Months of Membership

Club Crochet - Vol. 1 Book

Ships: October 2023, January 2024,
   April 2024, July 2024
*Shipping costs not included
Pre-Order Season 1
$74.99*
*Pre-order Season 1 for a special discounted rate!
Annual Pass
$67.99 / Season
Get an annual pass for a year of kits!
Last Season
$80
Join the season that's currently active!
Current Season
$74.99
Save by ordering during the current season!
Annual Pass
$67.99 / Season
Get an annual pass for a year of kits!
Frequently Asked Questions
You can start your membership whenever you'd like! After the purchase of either a Seasonal Kit or Annual Pass, you will receive an email including a code and instructions for starting your membership. This way you can either get started right away, or wait until you receive your kit!
Annual Passes begin starting with the season in which the Annual Pass was purchased, and ends after 3 more seasons for 4 kits total. For example, if an Annual Pass is purchased during the last month of Season 2, you'll receive kits for Seasons 2, 3, 4, and 5. 
After purchasing an Annual Pass, your first kit will be shipped usually within 3 business days for US addresses and within 7 business days for international. Subsequent kits will be shipped on the first day of the new season. You will receive an email with tracking information when a kit is shipped.
The months of membership from your Seasonal Kit or Annual Pass will be added to your existing membership, and you will not be billed during that period. Recurring monthly billing will resume after that period.
You can see how many months of membership you have on your account on the My Account page. 
4 of the 6 projects for the season are available at the start of the first month for that season, with 2 mystery projects releasing within the first week of subsequent months. There may also be additional alternate projects releasing randomly throughout the season, and there are always alternate patterns available with your membership.
A Seasonal Kit's projects include 3 designed to be easy or beginner difficulty, and 3 designed to be medium to hard difficulty, to offer a variety of projects and help beginner crocheters get better with each stitch. 
Of a kit's projects, at least half are brand new patterns that will be new to the library, while the remainder include audience favorites. Additional brand new bonus projects will also be released for each season giving even more fresh options to make with the kits.
Bonus pins will be shipped out with any kits purchased from an Annual Pass. Your bonus book will be shipped at the end of the year in which you've purchased your Annual Pass.
Mystery projects are patterns that are specifically designed for each Seasonal Kit. Your kit will include the materials to make these mystery projects.
Alternate projects are patterns that on Club Crochet that use materials from a Seasonal Kit. They can be made in place of the main seasonal patterns or with extra kit material you have left. Each kit includes a small amount of extra material to accommodate gauge and mistakes.
Club Crochet's Pro Membership (our discontinued monthly kit offering) was $20/month (plus shipping) and included 1 kit / month. Our new Seasonal Kit's are $80 at their most expensive and are the equivalent to 6 kits (plus a bit extra just in case). When divided up, Seasonal Kits are about $13/project, plus the discount to shipping since you'll only be receiving 1 shipment over 3 months. Additionally, you'll be receiving 3 extra kits than the Pro Memberships sent, and can get an extra 15% off with an annual purchase. 


All in all, our new Seasonal Kits are not only cheaper for the customer, but offer more flexibility and project options, and include bonus materials for mistakes or additional projects, giving users a better product at a lower cost!


One additional benefit to our new Seasonal Kits is the quality of the product. Our new kits have a higher quality yarn, more accurate yardage per ball (with extra materials), and are presented in a much higher production value than our previous monthly kits.
Crochet hooks and darning needles are included by request only at a small additional cost. There is an option for including them at checkout.
Mostly all projects will require a size G6/4.00mm Crochet Hook.
Shipping and handling is paid for by the customer. Orders shipped to US addresses usually ship within a few days, international orders may take up to 7 business days to ship.
You will receive an email with tracking information when your order has shipped.
We accept returns on orders if the items unused and not damaged. Returns must be made within 30 days of purchase for a full refund. All return shipping costs are the responsibility of the customer.
If we didn't answer your question, or if you're still confused or having issues, please don't hesitate to contact us! We aim to get back to you within 24 hours with a workable solution. We appreciate your patronage, and love our community. So don't be afraid to drop us a line!