Pattern
Chapter 10: Advanced Techniques
Chapter 1 – 9 includes my most used techniques in crocheting, but crocheting has a lot more techniques and tricks to be learned, many of which are pivotal for different projects. So I chose to lump a bunch of important techniques into this last Chapter, each of which can be viewed in their own videos and pages
to make it a bit easier to navigate
A lot of the techniques in this chapter you've likely seen or gone over briefly in the Projects, but here we'll be going over them a bit more in depth.
You'll need an account to download the PDF version of Crocheting 101. Don't worry, it's totally free!
Already have an account? Login
The Treble/Triple Stitch (tr)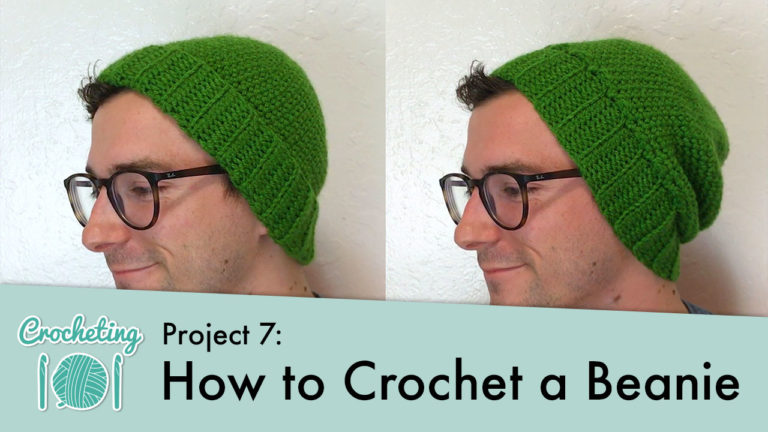 This is our final project for Crocheting 101, and be prepared, this is a bit of a doozy. It will likely take you a few days to finish your first beanie, but when you get good at it, you can finish one in just a few hours. In this project we'll be putting together everything we've learned from Crocheting 101.