Pattern
Birthday Party Hat
In this hat lesson we'll be crocheting a party hat for amigurumi. This crochet pattern video tutorial is will teach you how to crochet a party hat in any size, and teach you how to customize it with stripes and a pom-pom!
5 Rnds and 4 sts per 1" 
Finished piece is about 2" tall+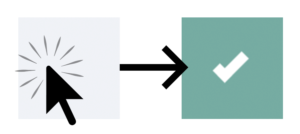 These boxes are checkboxes
These time codes correlate to the video for this lesson
[Starting in Main Color] Magic loop
sc 4 into the magic loop (4)
[sc 1, inc 1] 2 times (6)
[sc 2, inc 1] 2 times (8)
[sc 3, inc 1] 2 times (10)
Slst 1, cut the yarn and pull through leaving a long enough end to sew onto the birb head.
Add a mini ball of yarn (or pom-pom) sewn onto the tip.
Add a stripe around by wrapping around with the same color as the ball, and then sewing it on in various locations up the hat. See video for additional details.
To make your party hat even bigger. Repeat Rnds 5 and 6 making one additional sc in Rnd 6 between increases to make it slowly increase in size.
For example…
Rnd 7: sc in each st (10)
Rnd 8: [sc 4, inc 1] 2 times (12)
For this larger hat I added lines of slip stitches around and mini stars! You can find the star pattern at ClubCrochet.com/STAR