Pattern
Chapter 7: The Double Crochet
You'll need an account to download the PDF version of Crocheting 101. Don't worry, it's totally free!
Already have an account? Login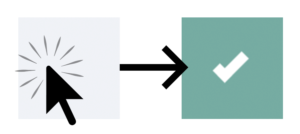 These boxes are checkboxes
The double crochet is another great way to get variation and it gives even more height to the stitch. It's also is pretty fast to do, and because it's so tall, you'll feel like you're getting the project made faster, making it a favorite for scarves and blankets!
The main downside is it will leave some holes in your piece due to how tall it is. Because of that, I don't really use it for things like hats and amigurumi. Although, I do sometimes use double crochet stitches in a Rnd on a beanie to give it a kind add some extra design.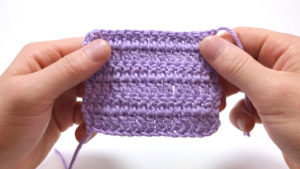 Here's how a double crochet is made, the first three steps are the exact same as the half-double crochet.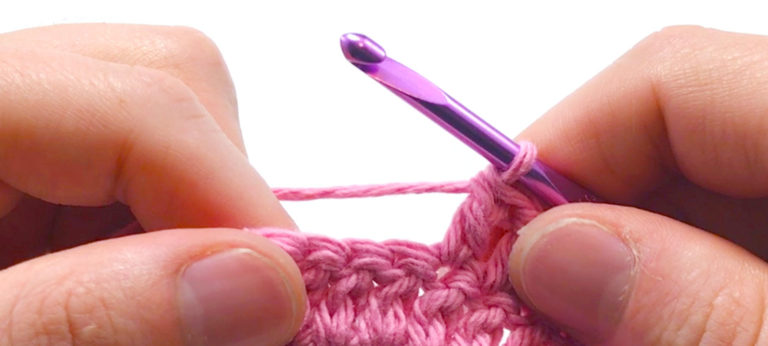 Finally yarn over again and pull that through the last two loops on the hook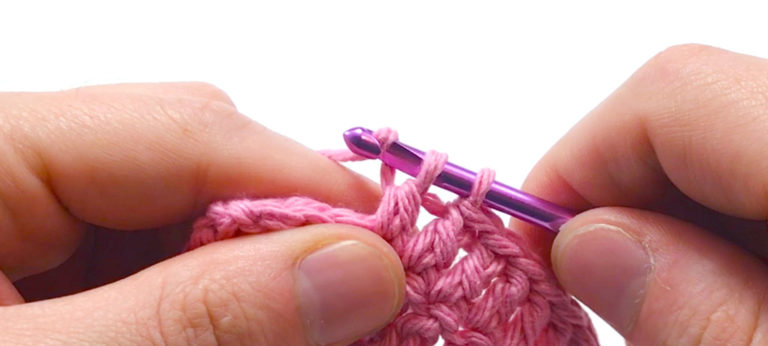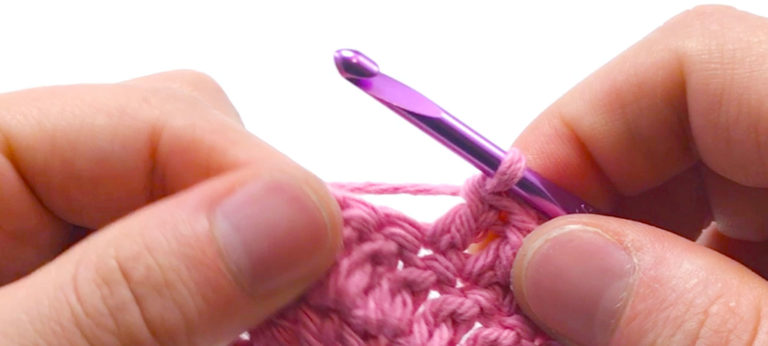 For double crochet stitches (dcs), you'll need to add 3 chs before the beginning of Rows (in the flat) kinda like with the hdc.
This also means that before measuring how many chs you'll need before starting, you have to account for those 3 chs, so +3 to all beginning chs and ch 3 after turning when working in the flat.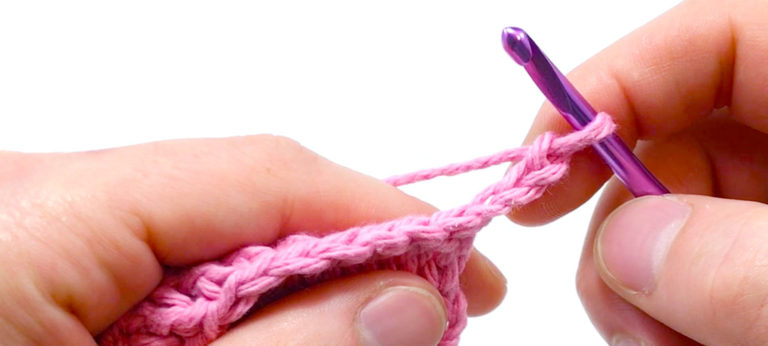 Easy as that. Now you know how to make the double crochet! You know the 3 main stitches in crochet! And mostly all other stitches just use the techniques that you do in these 3 stitches, so you can learn almost any crochet stitch with these techniques now too!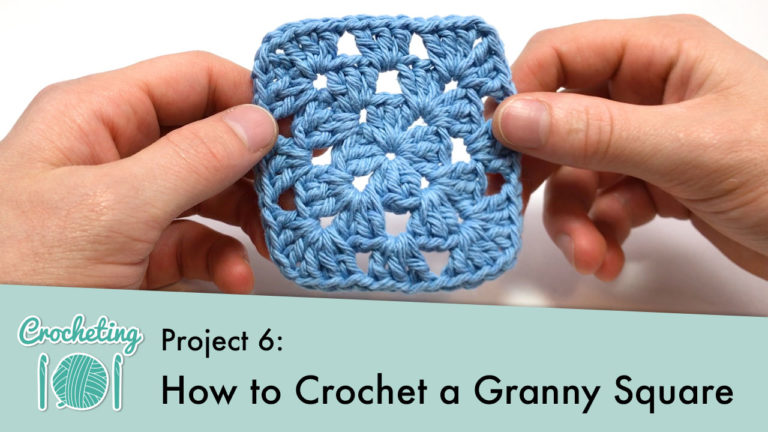 Gonna be honest, not a big fan of the name. Not all us hookers are grannies, but Granny squares are kinda fun to make and a great way to practice your double crochet stitches. We'll also learn a new form of working in the Rnd called "Joining in the Rnd".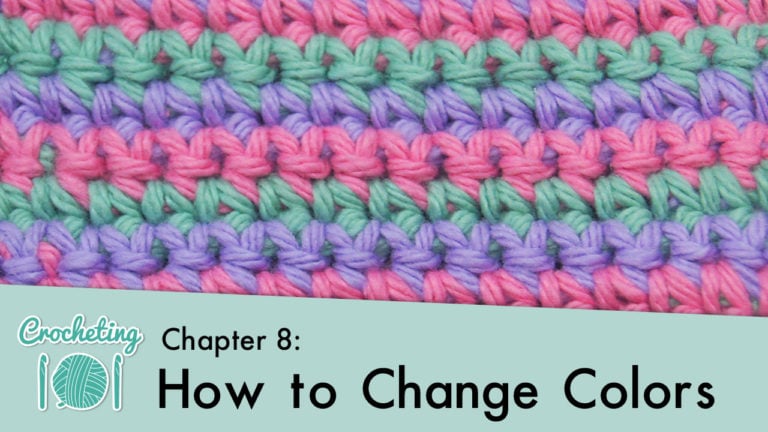 So you're making a hat and your ball of yarn is just about out, but you still have 4 more rounds to go! Or maybe you want to add a bit more detail to your amigurumi; whatever the reason is, eventually you'll need to change to a different strand of yarn in crocheting. Learning how to change yarn in the middle of a round is a vital skill to know and here's how you do it.