Pattern
Classic Heart

Login to save pattern
In this lesson we'll be crocheting a classic heart shape amigurumi. We'll be learning how to connect two halves into one using very little seaming to make it as easy as possible.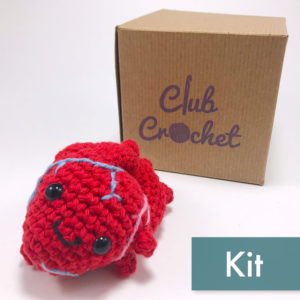 Get the Anatomical Heart kit!
Get the full kit for crocheting an anatomical human heart including all the materials I use to make this project!
5 Rnds and 4 sts per 1" 
Finished piece is about 2" tall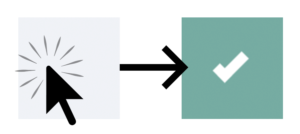 These boxes are checkboxes
These time codes correlate to the video for this lesson
[All in Main Color]
Ch 2 or use magic loop method​
Work 6 sc in 2nd ch from hook or into magic hoop (6)
*For Heart Half A: Cut the yarn leaving enough to sew the halves together and pull through. Repeat for a second-half (Heart Half B) starting from the top (before Rnd 1), but skip this note.
Starting from the end of Rnd 3, Heart Half B, work into Heart Half A, starting in the next st, sc 9. (Pic 1 on next page)
Go back to Heart Half B, skip 3 sts, sc 1 into the next st to connect the two halves. (Pic 2) Now, using the cut end from Heart Half A, sew the together the 3 stitches between the
connected halves. (Pic 3)
sc 8 more into Heart Half B, working around the end used to sew together. (18 total)
sc 3, invdec, sc 7, invdec, sc 4 (16)
[sc 2, invdec] repeat 4 times (12)
Add a face if desired.
Stuff fully, cut the yarn and sew closed.