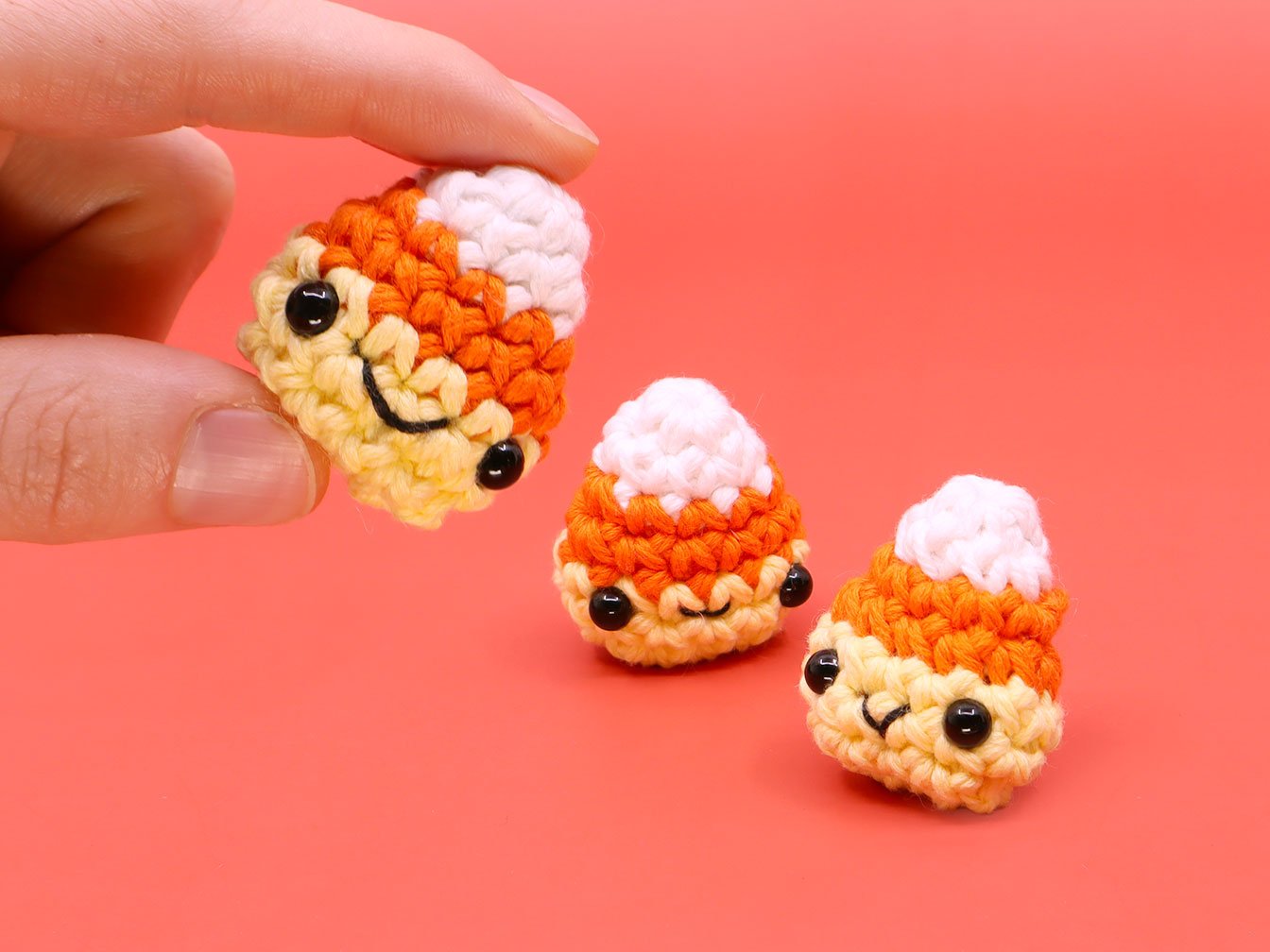 Minigurumi Candy Corn Amigurumi
In this amigurumi crochet pattern we'll be making a minigurumi, no sew, tiny candy corn! This pattern is made in less than 100 stitches and with no sewing required making it great for a quick stitch for the trick or treat bowl!
What you'll need
Cotton Yarn
Weight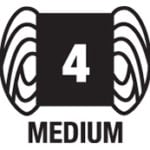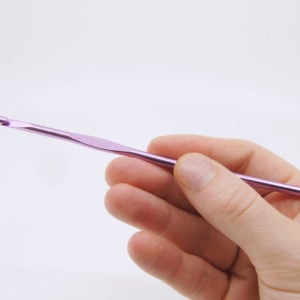 Crochet Hook
G6 / 4.00 mm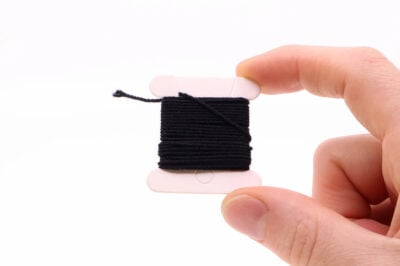 Black Thread or Yarn
(for mouth)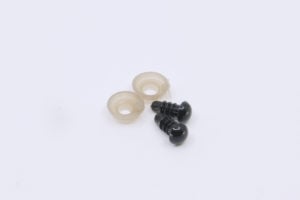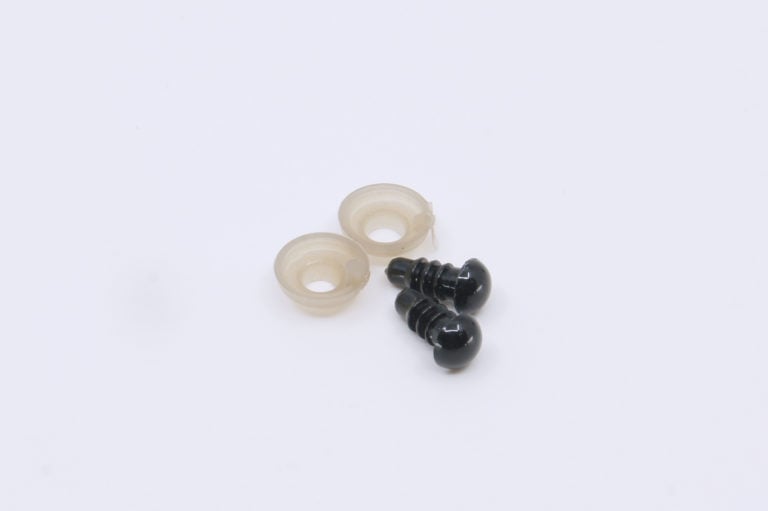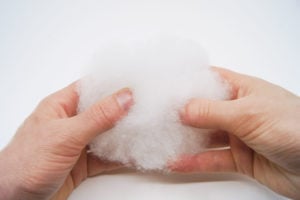 Stuffing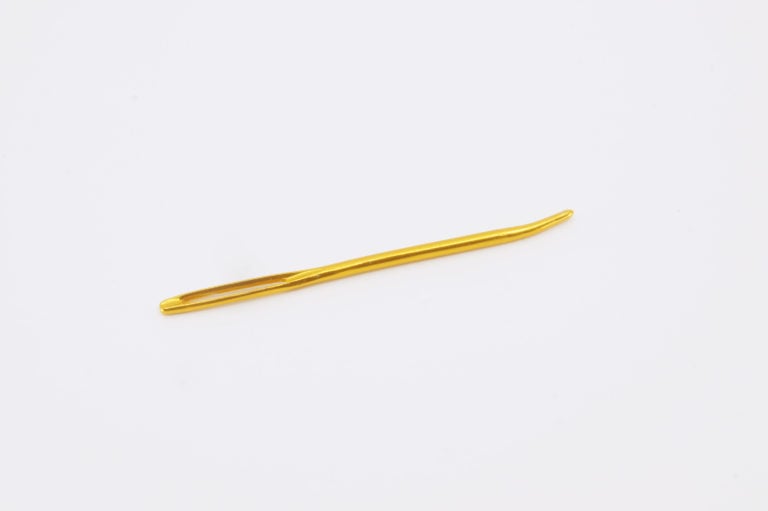 Darning Needle
Abbreviations
invdec
Invisible Decrease
FLO/BLO
Front / Back Loops Only
Other Useful Info
Gauge
5 Rnds and 4 sts per 1"
Finished Size
about 1 inches long
Worked
In the Round (without turning)
Useful Tutorials
The Pattern

Use the checkboxes to track your progress
(1:23)
The time codes match to the pattern video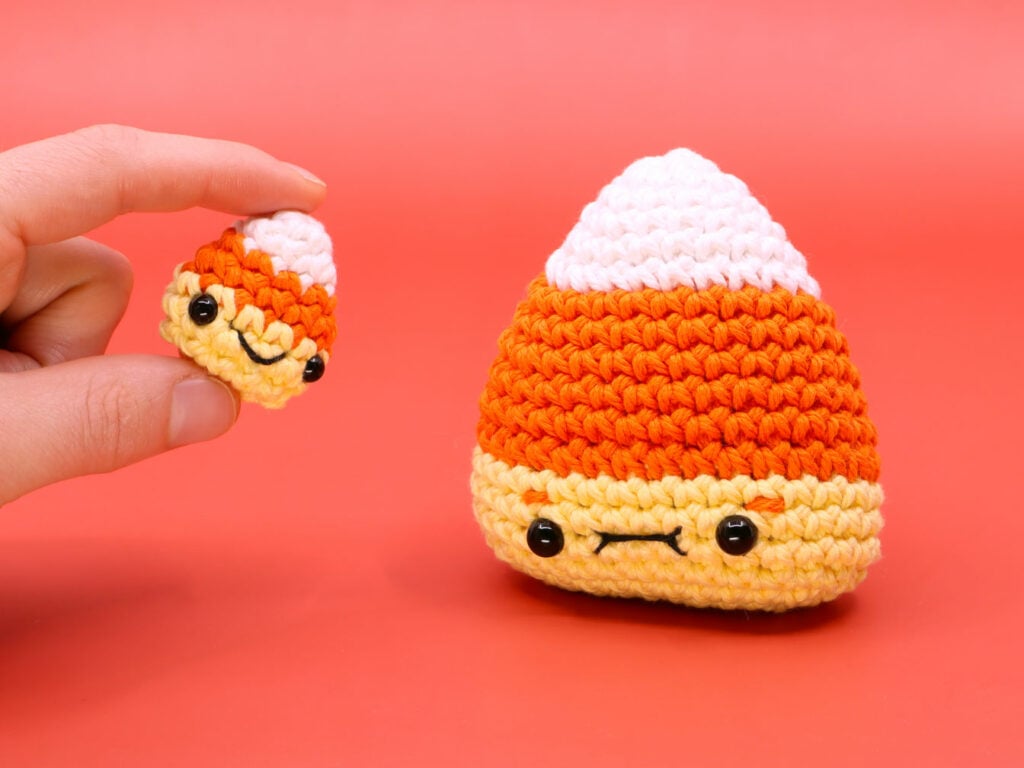 [Starting in White]
Magic loop
Rnd 1: sc 6 into the magic loop (6)
Rnd 2: [sc 2, inc 1] 2 times (8)
Rnd 3: [sc 3, inc 1] 2 times (10)
Rnd 4: [sc 4, inc 1] 2 times (12)
Rnds 5-6: sc in each (12 x 2)
Rnd 7: [sc 4, invdec 1] 2 times (10)
Slst 1, cut the yarn and pull through.
Add a face. I like to place my face low on the candy corn in the yellow section. Make sure to add the face centered by folding the candy corn in half, creasing on the increases.
Fold in half so both sides of the last Rnd line up. Sew closed using a whip stitch through the FLO of the sts from the final Rnd.
Other Patterns You Might Like