You'll need an account to access this pattern.
In this lesson we'll be crocheting a Turkey! I call these guys 'Birbs' because they're secret agents disguised as different kind of birds! We'll be learning how to make all the pieces of the turkey, including the stelar wings and tail, and googly eyes. We'll also be learning how to customize your turkey to make it into a Birb version, or just as a classic normal turkey.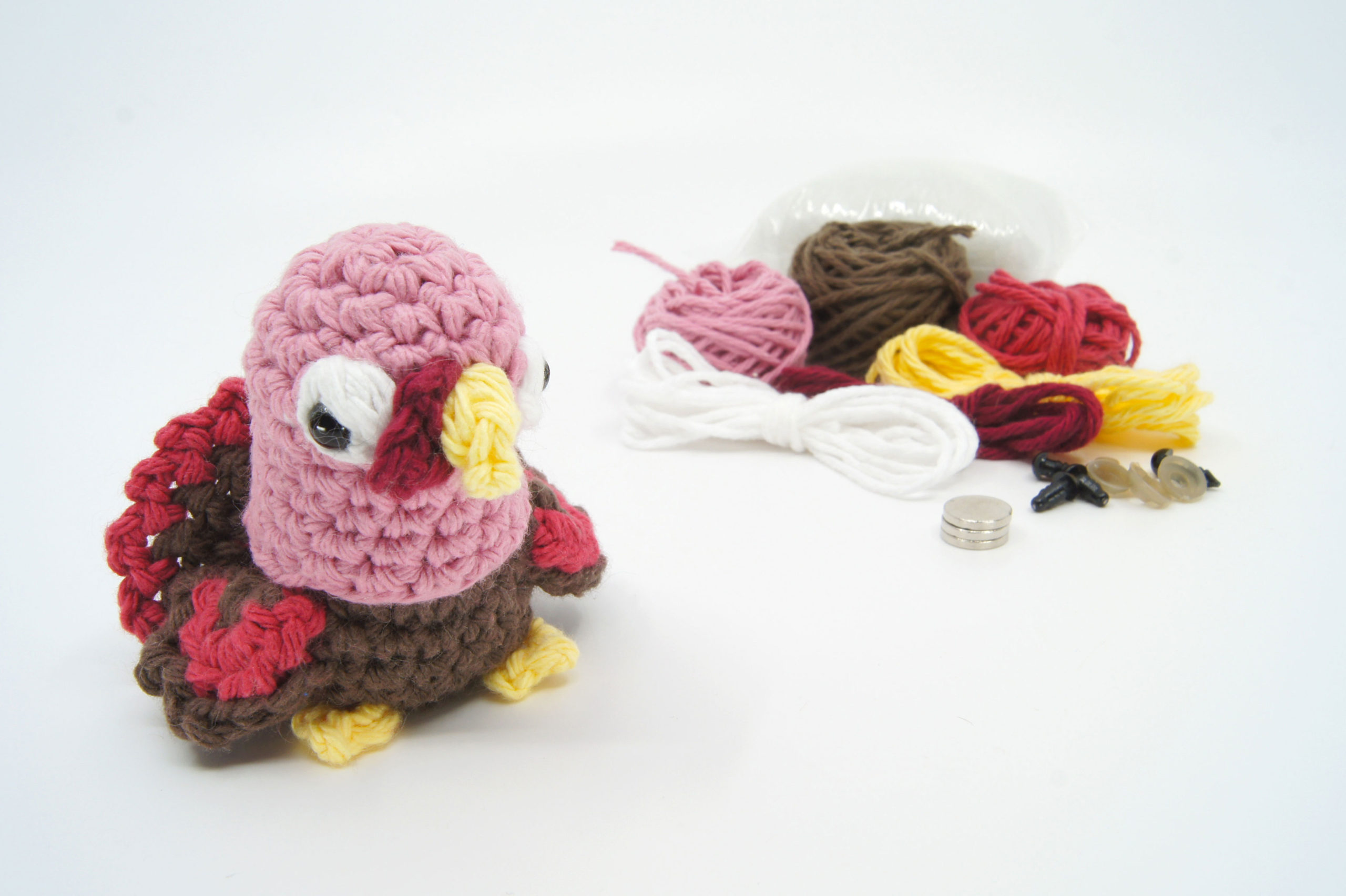 Get the full kit for this pattern including all the materials I use to make this project!
5 Rnds and 4 sts per 1" 
Finished piece is about 3" tall
Body worked in the round Tail, Wings and Feet worked flat
Other patterns you may enjoy