For the past 2 years or so I've been trying to figure out what my main YouTube channel, Louie's Loops is.
It began as a fun YouTube channel where I made pattern videos, stop motion animations, and vlogs of my life, and it was so much fun. But as time went on it started to become less about my life, and more about the patterns and how to videos for crochet.
I love making tutorial videos and I think I'm really good at it, but that is not what I want Louie's Loops to be, Louie's Loops is me, not just patterns and tutorials. This is why I felt it was a great time to start a new YouTube channel built to go along with my new site, Club Crochet. The new channel is focused only on tutorials and how to's.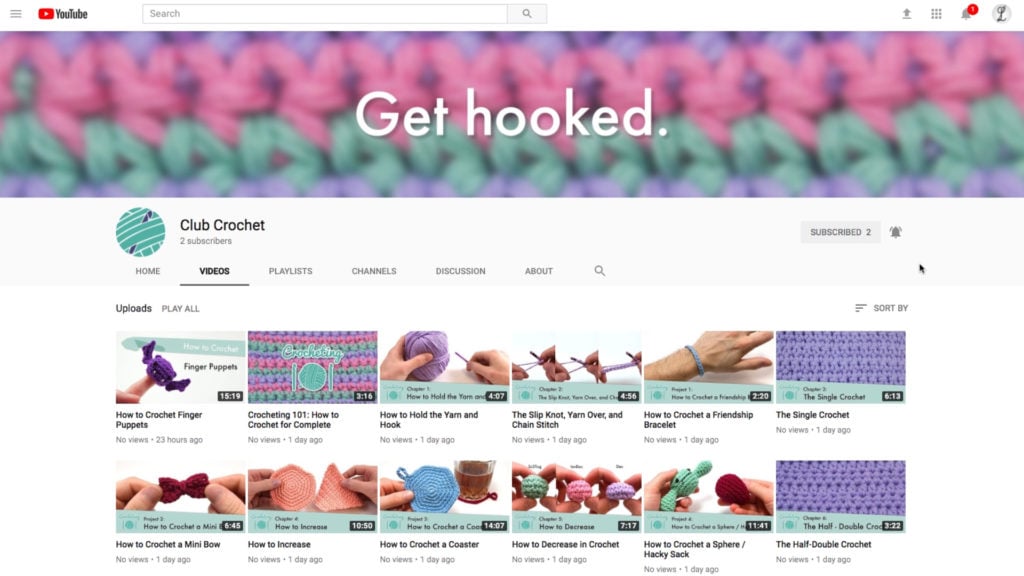 Subscribe to the new channel here
If you're into crocheting (which I have a sneaking suspicious you are…) check out the new channel, Club Crochet. I'll be posting videos and live-streaming patterns and projects regularly.

If you'd like to subscribe, make sure to hit the bell icon to be notified when I post a new pattern or go live; that's the only way to really be notified of new videos.
And if your a fan of Louie's Loops and like what I make there, don't worry. This will give me a chance to get way more into making fun videos, creatures, and animations, and I don't have to worry about the clutter of how to crochet videos in the mix. This is mostly just keep everything a little more organized and easier to handle.
Thanks so much for sticking around with me through all the bumps and curves while trying to figure out where Louie's Loops is going. I truly appreciate it.
Pasta la' Pizza
-Lou