In this lesson, we'll be crocheting a treasure chest! We'll even be learning how to turn it into a monster mimic version! I use this pattern often in my new crocheters table top game, Stitch'd!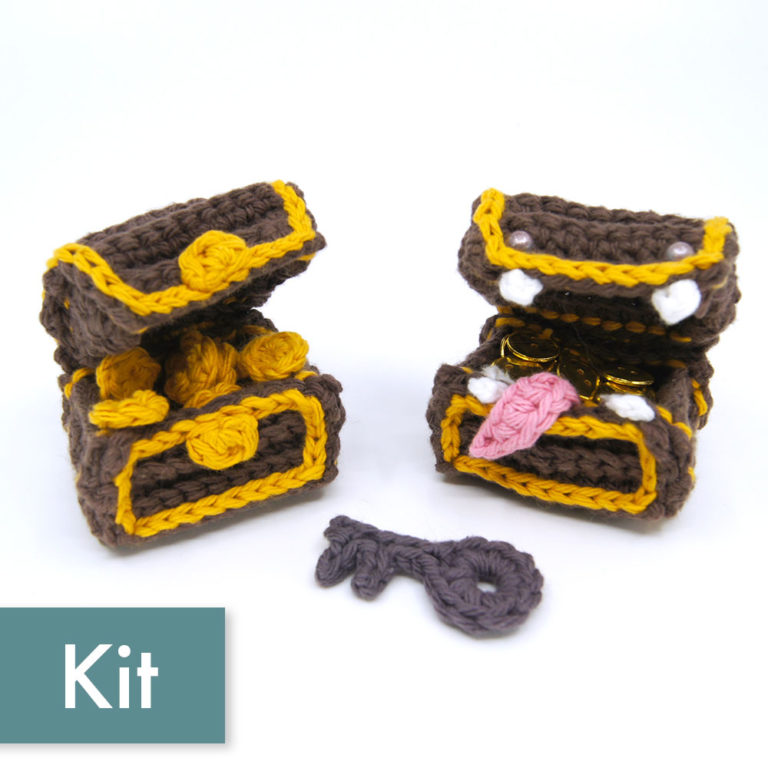 Get the full kit for this pattern including all the materials I use to make this project!
5 Rnds and 4 sts per 1" 
Finished piece is about 4.5" tall
This pattern is worked flat, meaning that you go from one row to the next, turning after each row.