*Ho Ho Ho*
Translation:
Another month, another fat stranger breaking and entering into my house and leaving me gifts. Well, at least I've got all these new crocheted things to keep me warm! Here's the new patterns for December: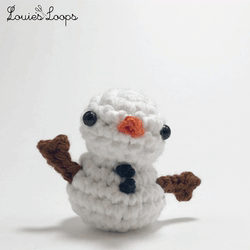 You all voted for next months theme on the websites poll, Instagram, Facebook, Twitter, YouTube and CraftyAmino and the winner for next months theme was…
The Legend of Zelda!
So expect a lot of Zelda themed crocheted creations soon!!
Hope you guys have a great holiday!
Pasta la Pizza
-Lou