Get the full bundle of crocheted Avengers patterns including:
• Iron Man
• Captain America
• The Hulk
• Dr Strange
• Thanos
Includes instructions on how to make the characters into finger puppets!
Every pattern includes a full length video tutorial, so you'll never miss a stitch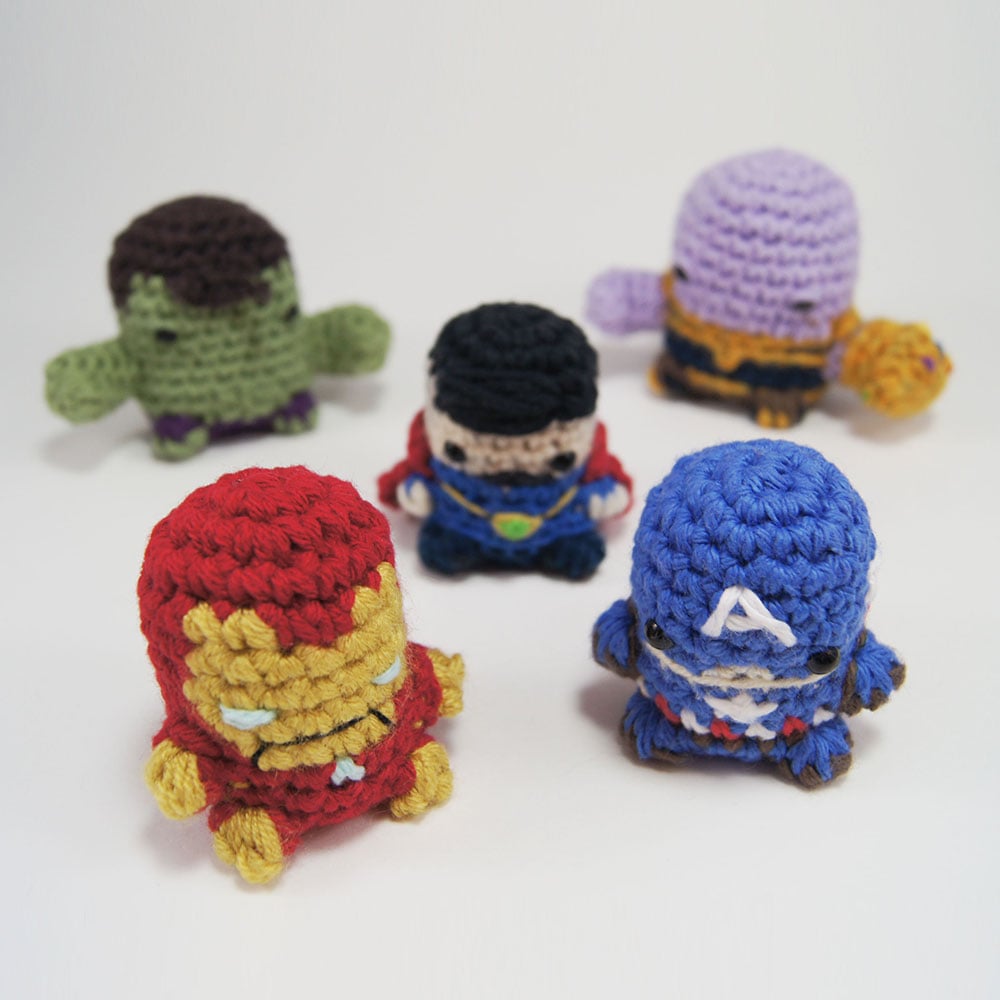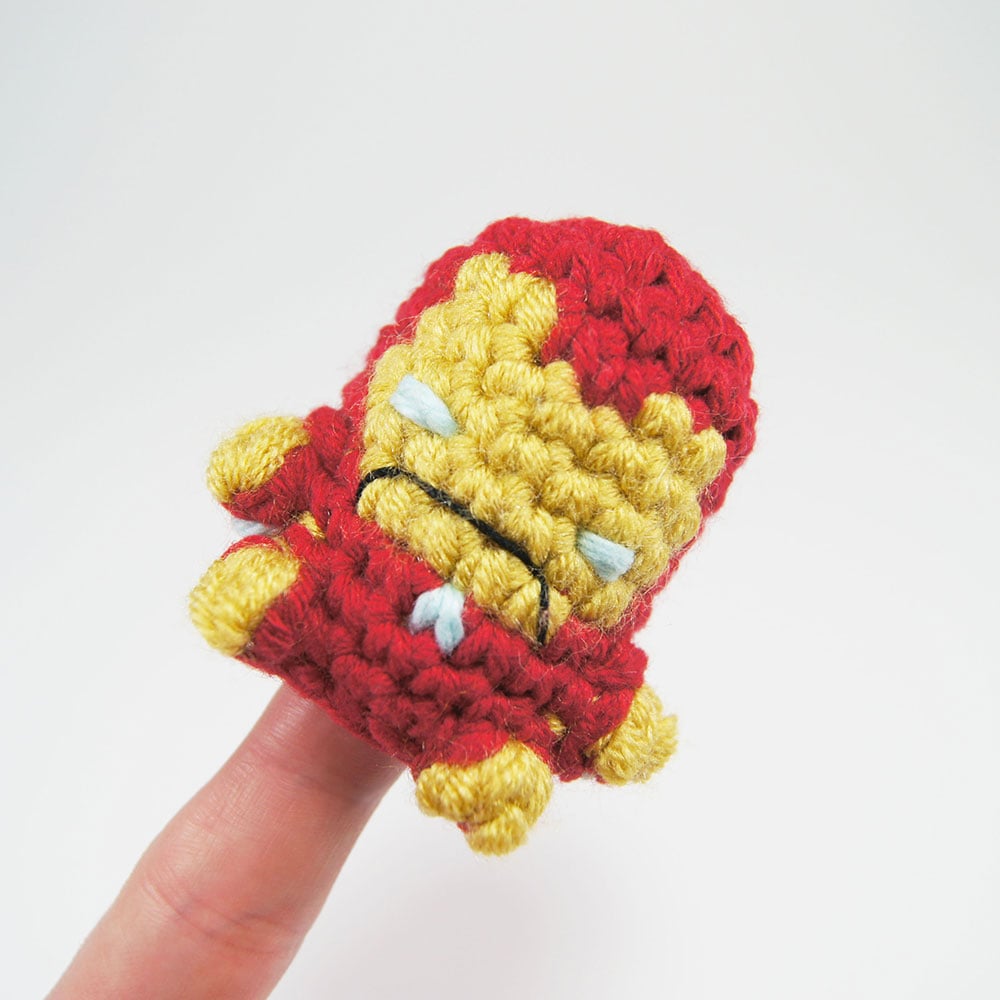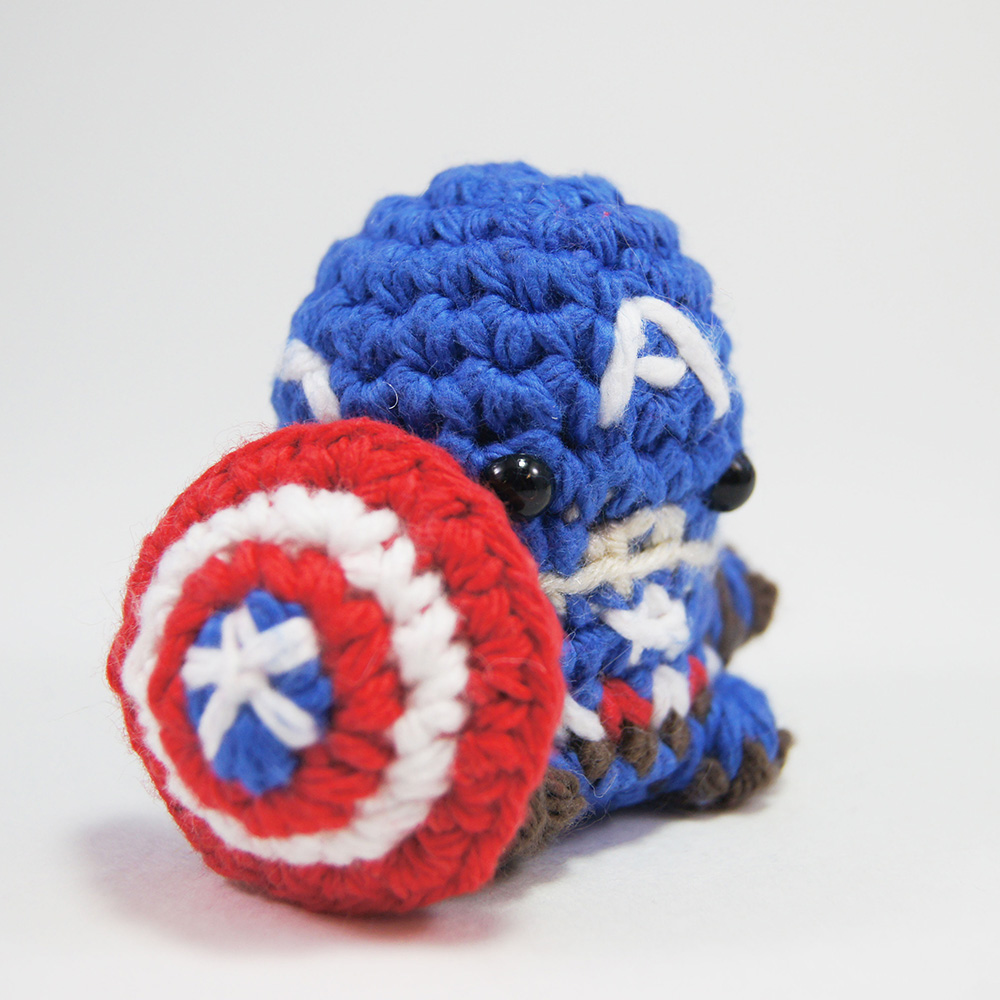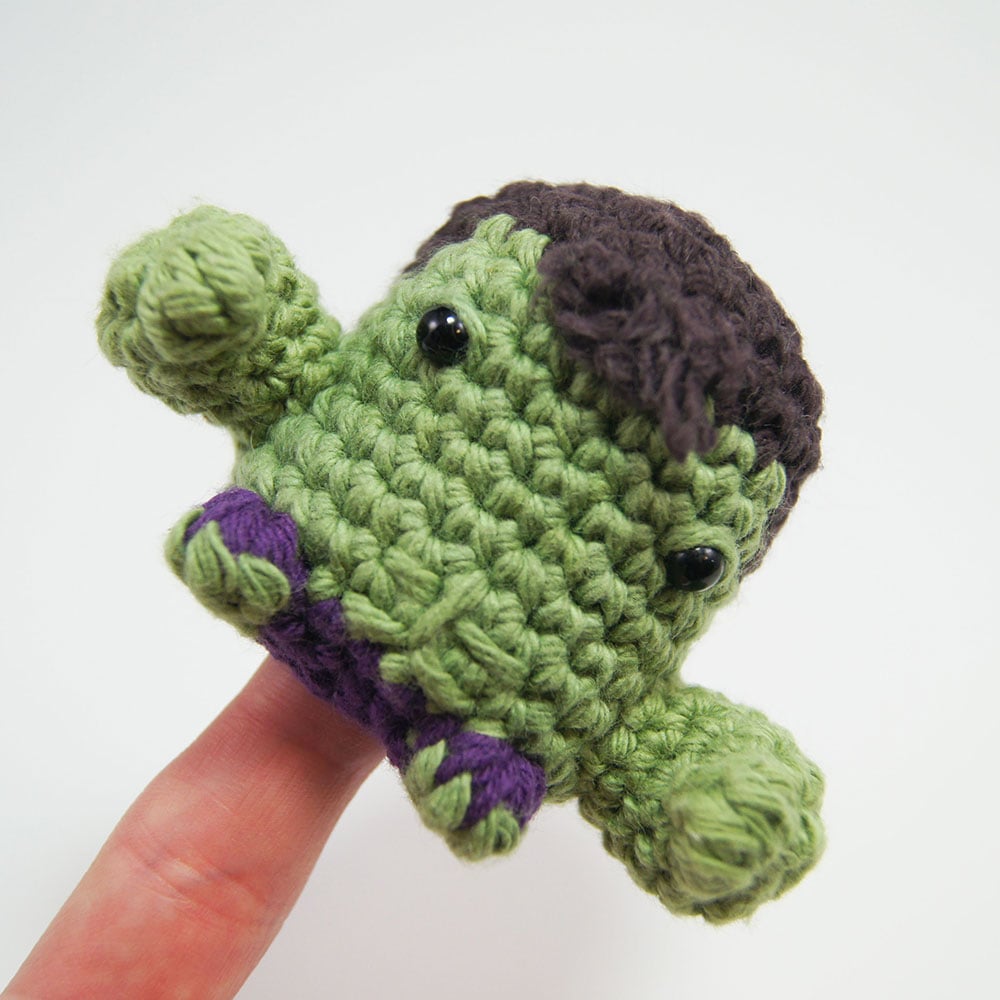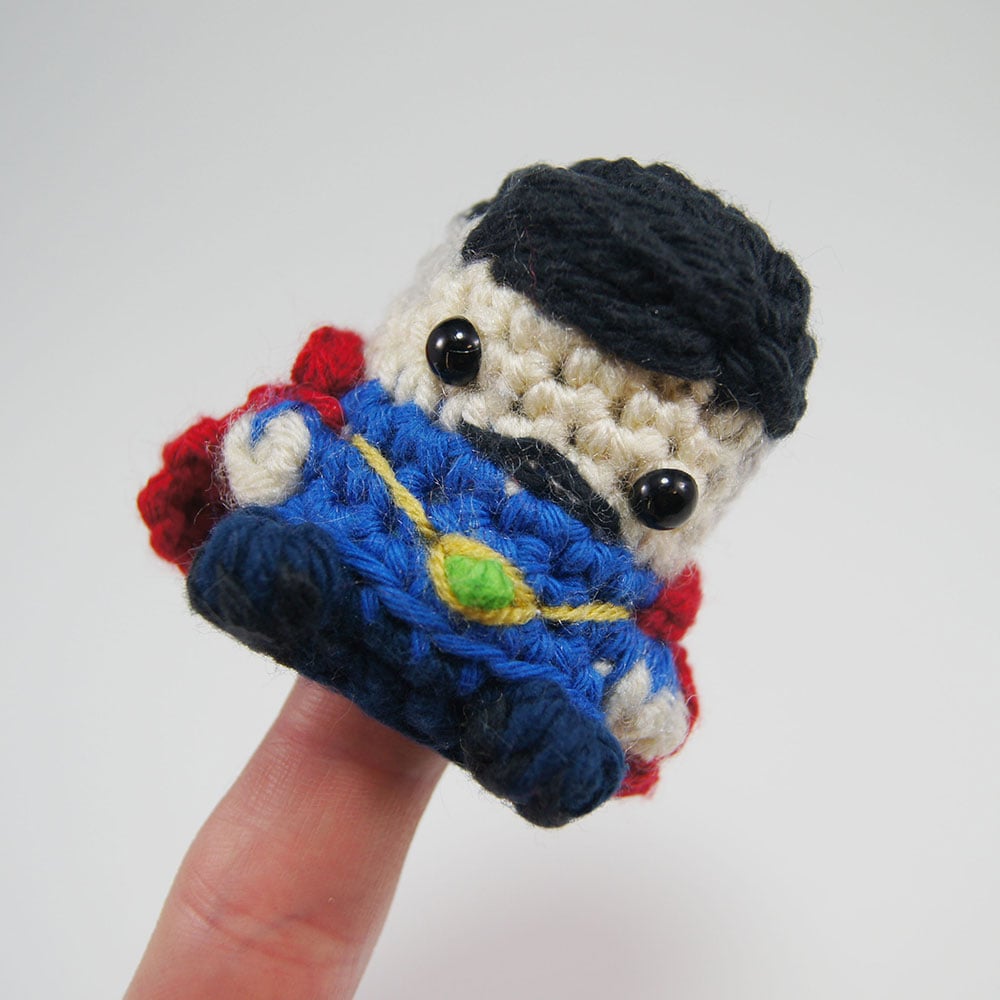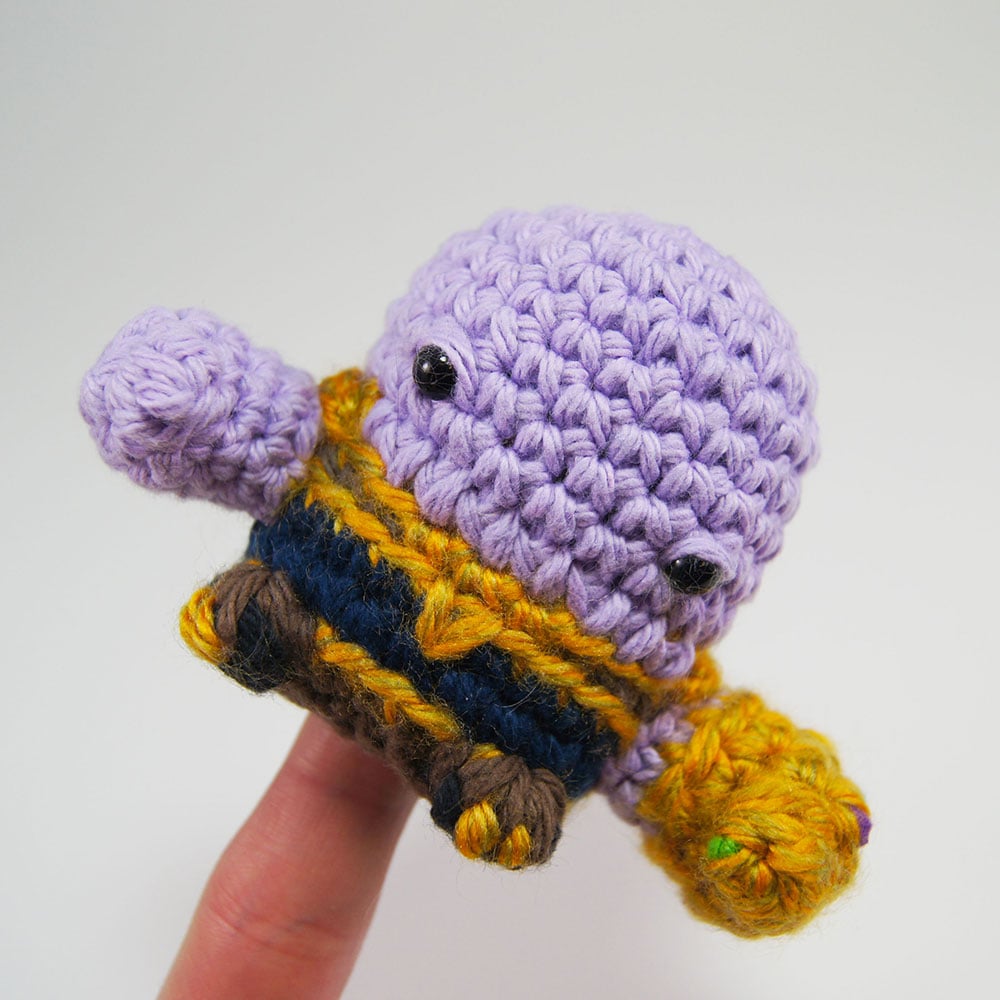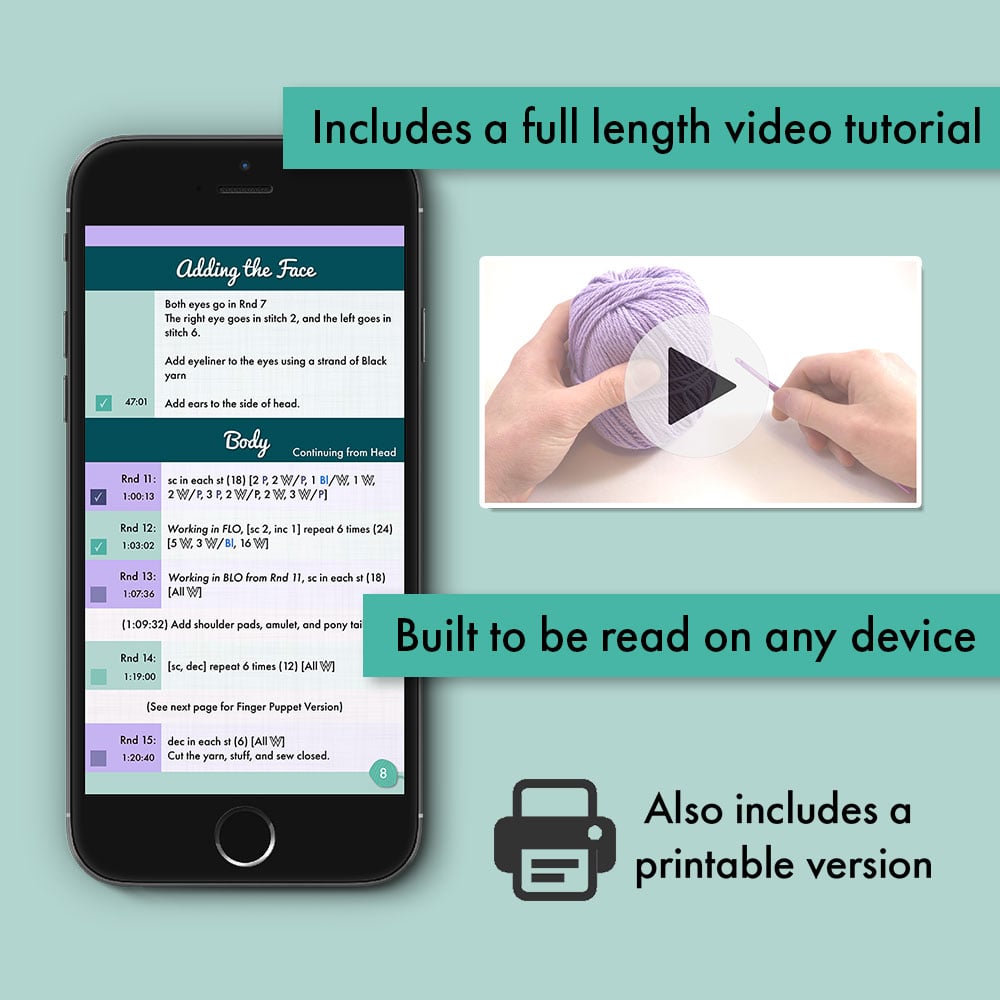 Try out these crocheted Avengers Pod Puppets with this free tutorial for a crocheted Iron Man!
Crochet the first Avenger with. Put on a puppet show for your kids, or add him to a keychain and hang him off your backpack!
Purchase the individual pattern | $2.99
This adorable little Hulk will SMASH his way into your heart. Also through some buildings… a couple of bad guys… maybe a helicopter… 
Purchase the individual pattern | $2.99
Dr. Strange got lost in the finger puppet dimension. Now he makes appearances at childrens parties and hanging off of back packs.
Purchase the individual pattern | $2.99
Crocheting this little Thanos was a snap…
Purchase the individual pattern | $2.99