Get all the materials and tutorials to make 4 different ghosts!
Learn how to crochet the shy but spooky Boo, the ghost from Super Mario Bros! This little crocheted Boo Ghost amigurumi measures about 2 inches tall when finished, perfect for a keychain or to throw at plumbers. It also includes a full length unique video tutorial to help you get through the tough parts!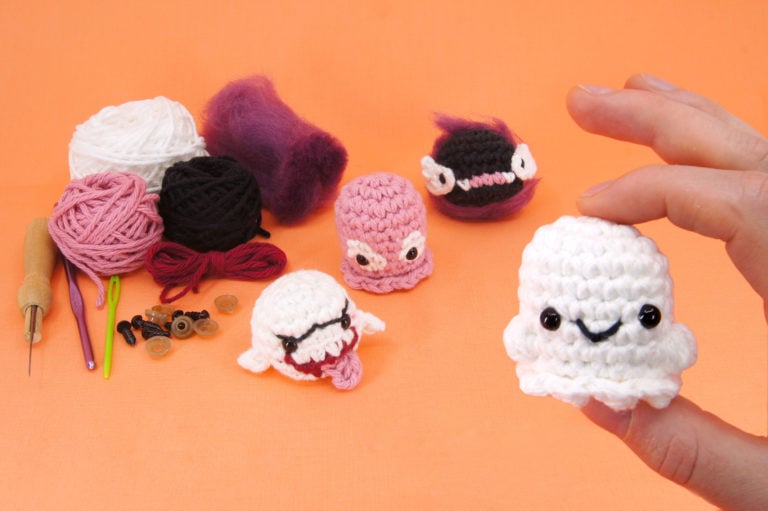 Get the full kit for this pattern including all the materials I use to make this project!
5 Rnds and 4 sts per 1" 
Finished piece is about 2" tall