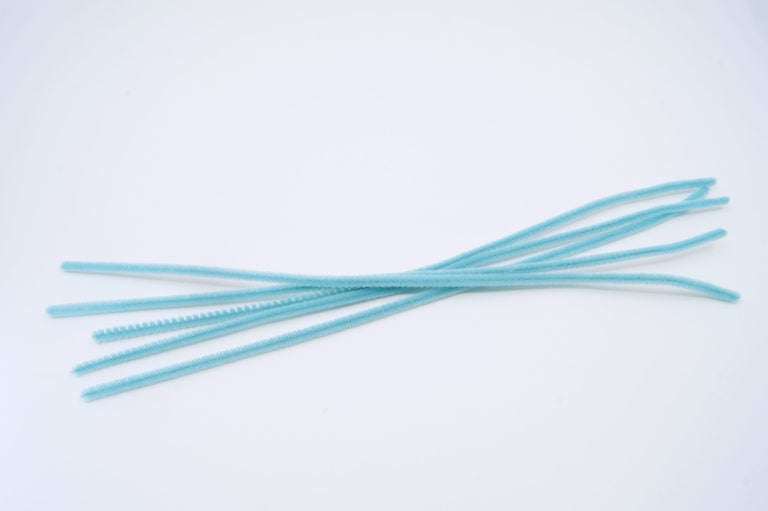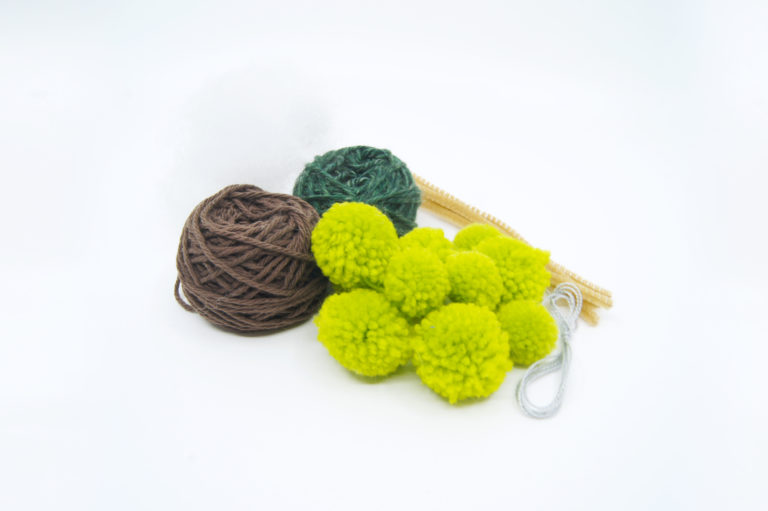 I use 10 pom poms in 2 sizes.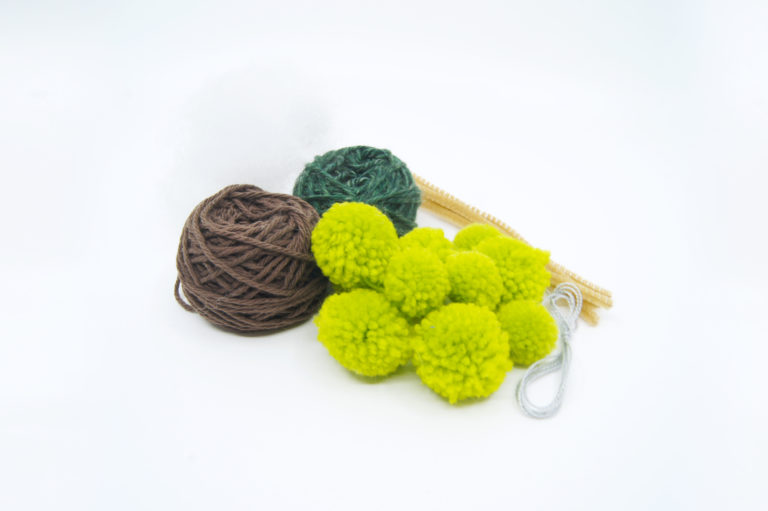 Get the full kit for this pattern including all the materials I use to make this project!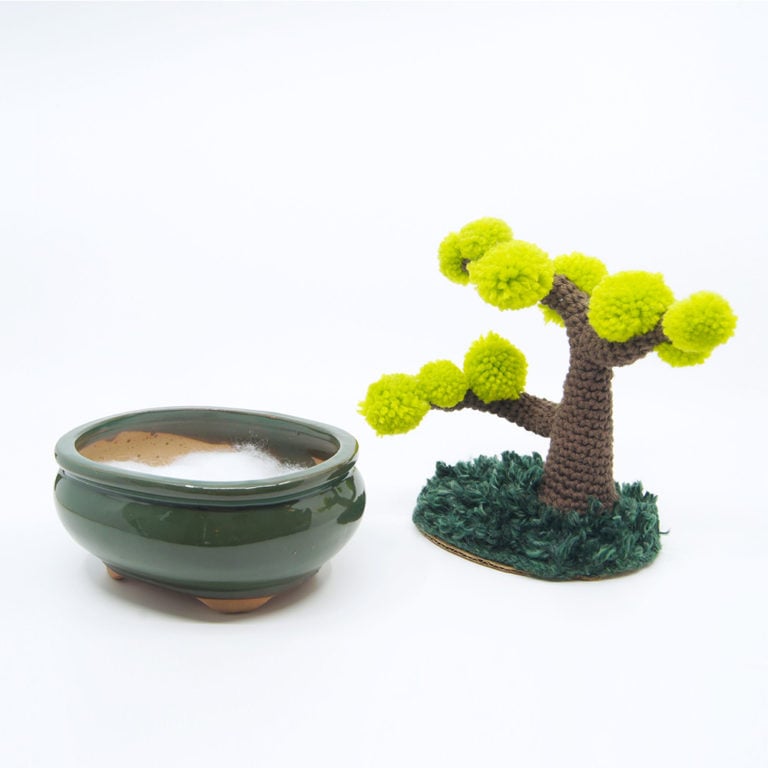 I personally like adding my completed Bonsai onto a ceramic 6 inch oval pot. Here is the exact pot that I used for my Bonsai.
5 Rnds and 4 sts per 1" 
Finished piece is about 4.5" tall