You'll need an account to download the PDF version of Crocheting 101. Don't worry, it's totally free!
Already have an account? Login
For our 3rd Project for Crocheting 101, we'll be playing around with increases and working in the Round to make these coasters.
In this project, we'll also be dipping our toes into how to read patterns, which are basically the blue prints to a project. In patterns we often use abbreviations for stitches to make it easier to write and read.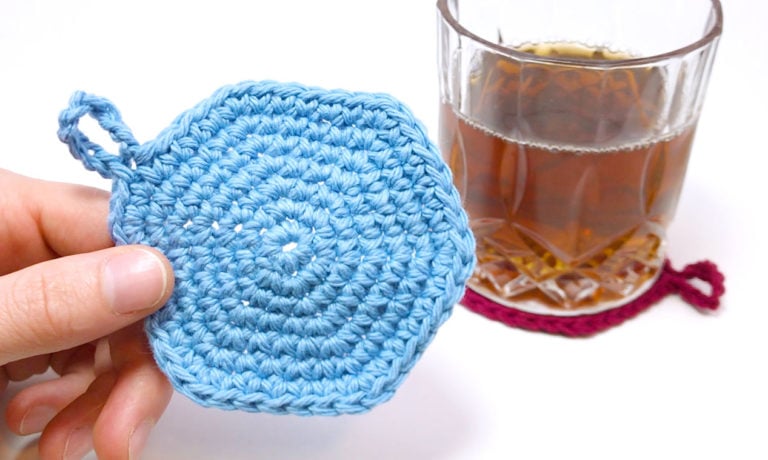 The 'Steps' for this project are called 'Rows'. We'll explain this in a future project, but just know for now that Row 1 = Step 1.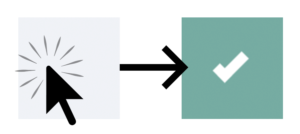 These boxes are checkboxes
These time codes correlate to the video for this lesson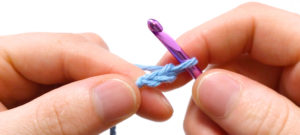 [sc 2, inc] repeat 6 times total (24)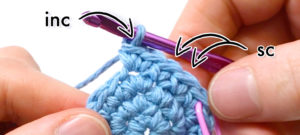 Let's look closer at our stitches. The single crochet you can see is just one V going in that hole. And the increase is two V's going into one hole. This pattern is awesome because all the increases in each Rnd all the way around for the entire project are going where that second stitch from the Increase before is. So it will look like our increases are continuing on in the same spot all the way up.
This pattern is awesome for another reason too. Like I said before, we're adding one single crochet for each Rnd in between increases; in Rnd 3 it was just one single crochet, and now there are two single crochets. This is how I crochet without using stitch markers at all. If you add the stitches from one increase to the next you'll have 4 stitches (two single crochets, and one increase which is two single crochets together), and we're on Rnd 4. So if you count the number of single crochet's between increases and add two (to account for the increase) you'll get the number of the Rnd that you're on for this pattern.
[sc 3, inc] repeat 6 times total (30)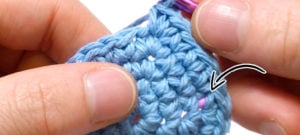 I'm not moving the stitch marker so I can show you how you can tell where the end of a Rnd is, but you might want to move it up.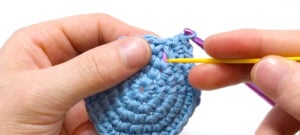 Our stitch marker is right here marking the end of our Rnd 5, but let's pretend that we didn't have that stitch marker there and continue on to Rnd 6 without knowing that it was the end of the Rnd.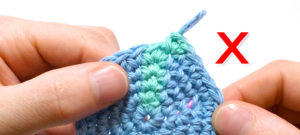 As we continue on, if we still thought we were on Rnd 5, we would make 3 single crochets and then the increase, but if we did that, our increase wouldn't go into the right spot, and look disjointed from the rest of the pattern. This is where noticing the difference between increases and single crochets can really come in handy. Now I know that I must be on Rnd 6 because there should be 4 single crochets between increases.
Now we'll make something called a hidden (or invisible) end to hide the tail.
And now we have a little coaster, so I don't want to hear any excuses for why you didn't use one!!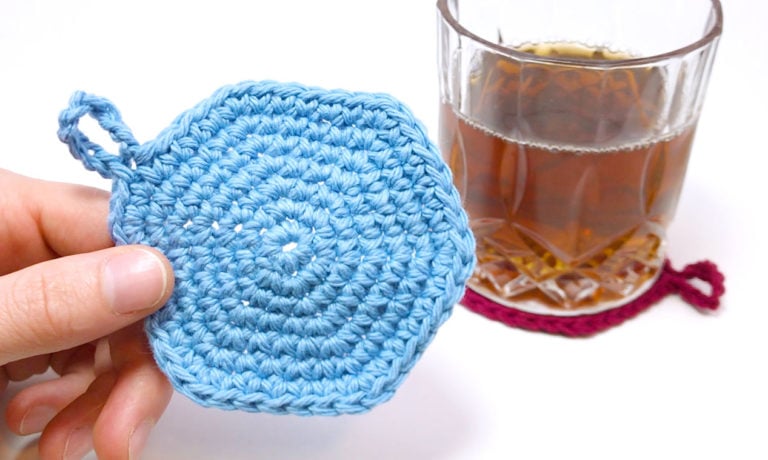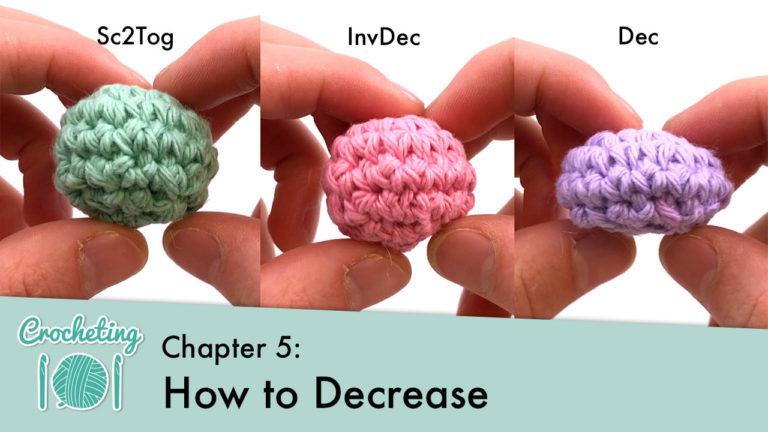 Decreasing is going to be a bit more difficult than increasing. The first thing to know about decreasing is that you will end with less stitches than you started with, rather than more stitches like increasing. For example, you'll want to go from 18 stitches, down to 12, meaning you decrease 6 times throughout the round.