You'll need an account to download the PDF version of Crocheting 101. Don't worry, it's totally free!
Already have an account? Login
This project is designed to help you practice the chain stitch (ch) and show you that you already can crochet something! In this lesson we'll be learning how to make a friendship bracelet using the chain stitch.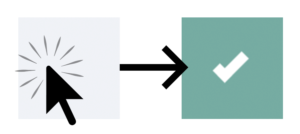 These boxes are checkboxes
These time codes correlate to the video for this lesson
Crocheting a Friendship Bracelet
Make a slip knot with a decently long tail.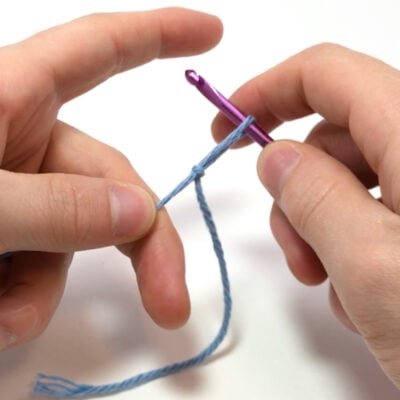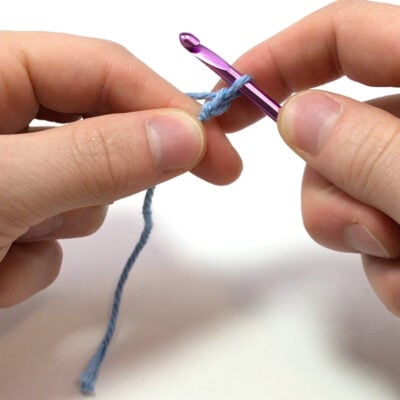 Make chains until your piece is long enough to wrap around your wrist. I chained 27.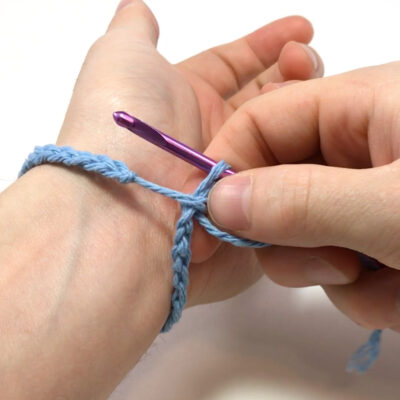 Cut the end and pull it all the way through the last loop to make a knot at the end.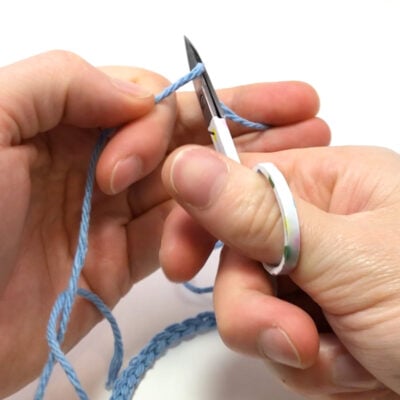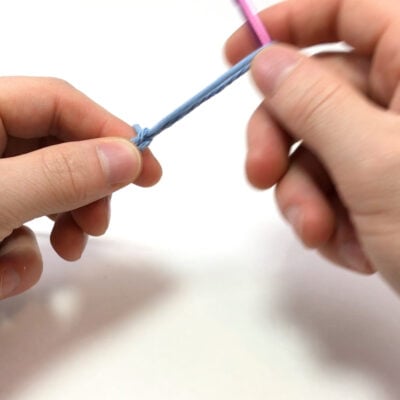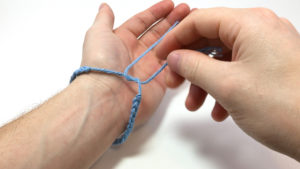 Now just tie the ends it together on you or a friends wrist!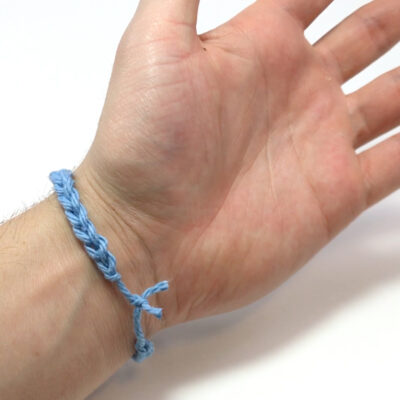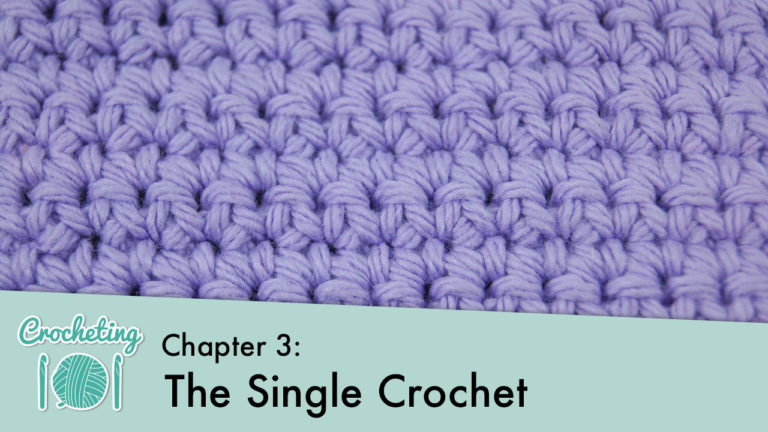 Unlike the chain stitch, the single crochet (sc) is likely going to be the stitch you use the most. It can be used to make nearly anything: scarves, blankets, but mostly my favorite, amigurumi. It's relatively easy too, at least once you perfect the chain stitch.