This amigurumi crochet pattern teaches you how to make and customize Bawnimals, aka small spherical animals that you just can't help but bawww at! These patterns are all no to low sew patterns, meaning that they are made very quickly with little to no sewing necessary.
This lesson will teach you how to crochet the base pattern (aka a Frawg) and some various miscellaneous body parts that you can add to make your Bawnimal fit any type of creature! We'll then visit some patterns using the customizations to make specific Bawnimals, like the Mawse (Mouse) and Pawg (Pug)! We'll also be adding magnets in the bottoms and tops of our Bawnimals, so that they can stack!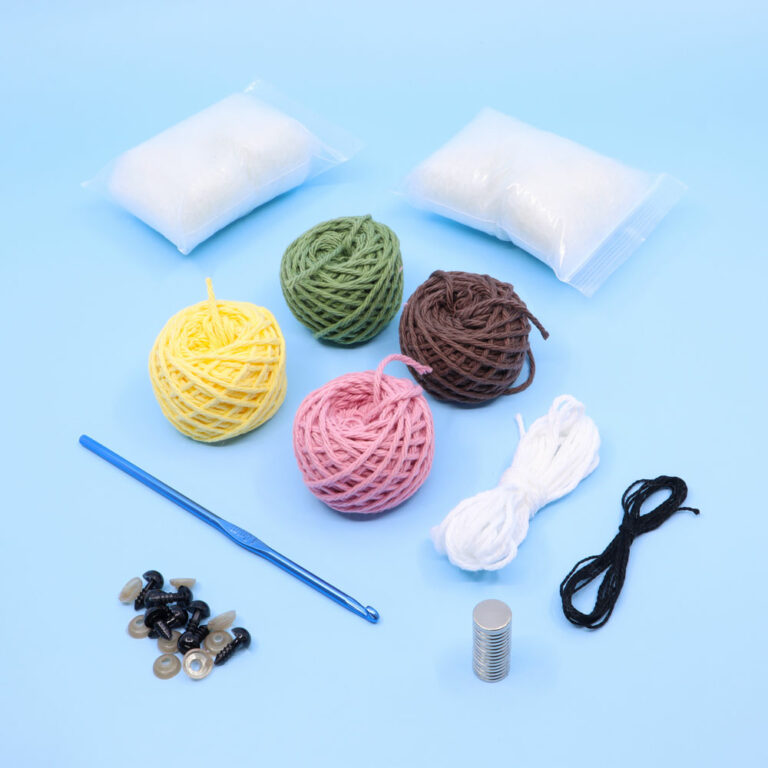 Purchase the Bawnimals Crochet Kit with all the materials you need to make 4 different Bawnimals! Includes all the materials you'll need, plus 16 mini magnets for making your creations stick to metal surfaces and each other!
• 100% Cotton Worsted Weight Yarn in 5 colors!
• 16 Mini Magnets for optimum stick-a-tude
• Plastic Safety Eyes x 8
• Stuffing and Thread
• Video and eBook included!
5 Rnds and 4 sts per 1" 
Finished piece is about 1 – 2" tall
Worked in the Round (Spiral without turning)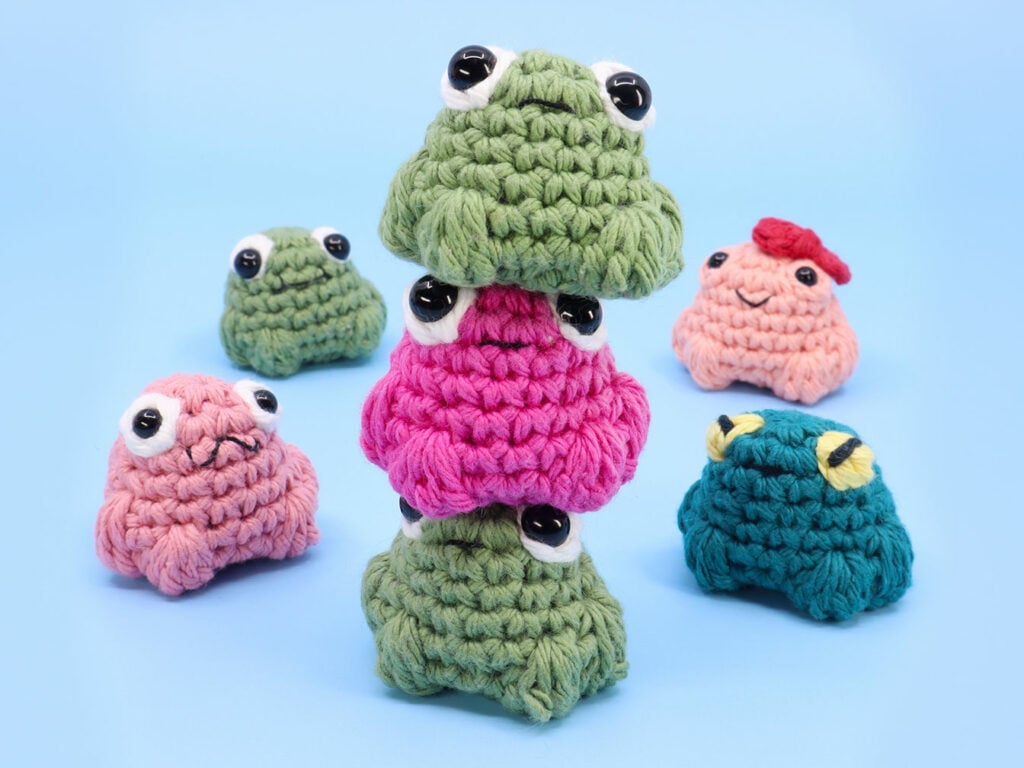 If you are just starting the Bawnimals patterns, you should definitely start with a Frog. This should be the first Bawnimal you crochet if you are just starting out to get a basic understanding of their construction.
Other patterns you may enjoy