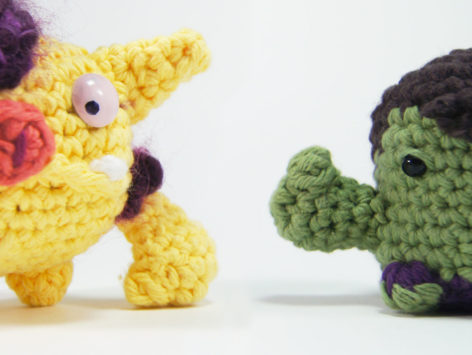 How to Crochet a Minimal Cartoon Arm
Build your own crocheted amigurumi with this minimal cartoon arm pattern.
Difficulty:
In this Amigurumi 101 lesson well learn how to crochet a minimal cartoon arm for your amigurumi. 

This arm features only one thumb to give it a subtle idea of a hand without too much detail. I use these in a lot of different patterns including The Germlin, The Hulk, and Bokogoblins. They would probably make good Gorilla arms as well! Try adding a pipe cleaner in the center to make the arms shapeable!