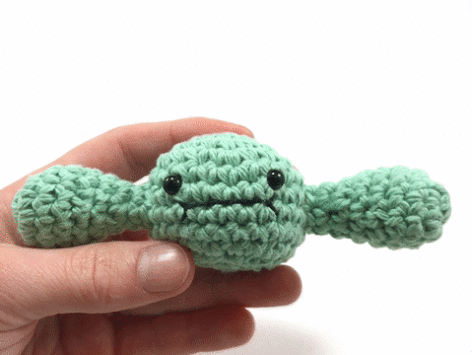 How to Make a Chubby Derpy Face for your Amigurumi
This video teaches you how to sew on a chubby dorky derpy face to your amigurumi.
Difficulty:
Start this lesson
Being a really big fan of shows like Adventure Time and Over the Garden Wall really effects the things I make especially when it comes to Amigurumi.
One of my favorite things they do in the show is make derpy, dorky faces.
Here's a quick how to video for making a derpy face for your amigurumi with just some black thread and a needle!