--- Club Crochet's 2020 Calendar ---
2020 was obviously a rough year for everyone, there's no need to reiterate the obvious, but for me and many others one of the biggest things that helped get me through quarantine, brought me happy feelings, friends and a sense of community was crochet. This year was a shockingly amazing one for the art form that I hold most dearly, and while the world outside was falling apart, I found solace, comfort and creative freedom in crochet like never before.
This year would have been nothing if not for the amazing community of like minded hookers that joined in the joy of loops and knots. Thank you all so much for being the light in my year of uncertainty. 
To wrap up the year and show how much was accomplished for the site, I thought we could go through the year month by month showing all the new things that were added to Club Crochet. I even created a calendar that we can use to map our year out, so let's look back at our knotted mess of a year and look at the happy hooks that were created.
Join the 2020 End of the Year Livestream!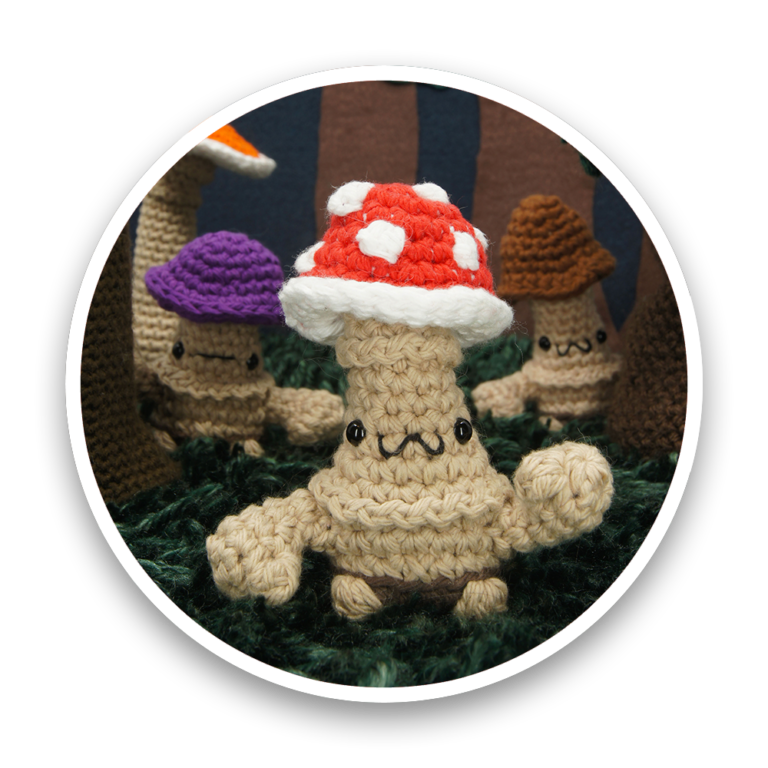 January started like any other year. I wanted to focus on Stitch'd, my crocheted table top game, and came out with a pattern and new character for the game that I had been working on for a long time, Fungaloids! This was also the monthly kit and we all made little mushroom men to protect us for the year we were about to endure…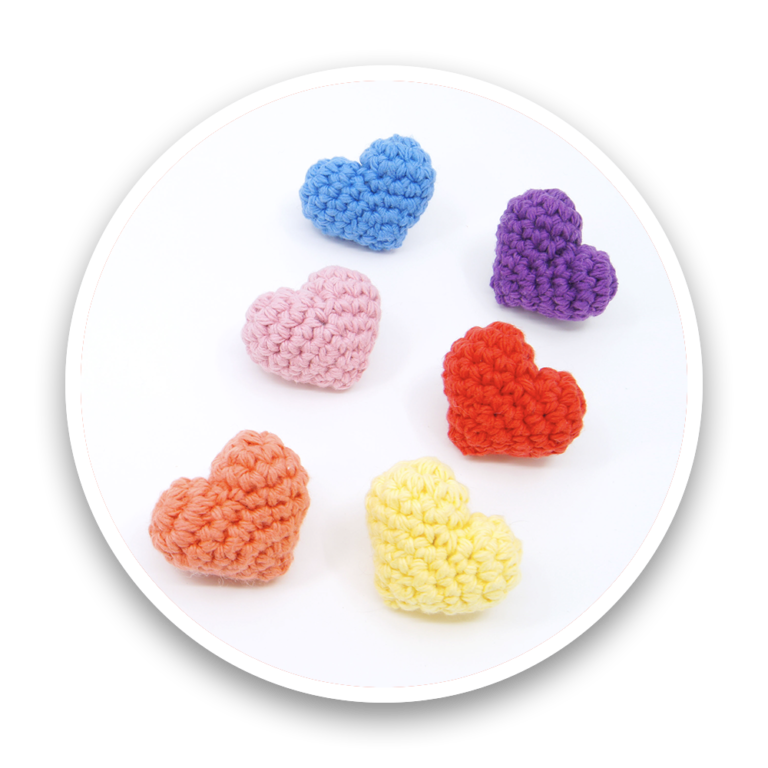 February brought my most viewed video EVER CREATED!! The mini heart tutorial video gained over 1 million views over the year, bringing countless new crocheters to the art I hold most dearly!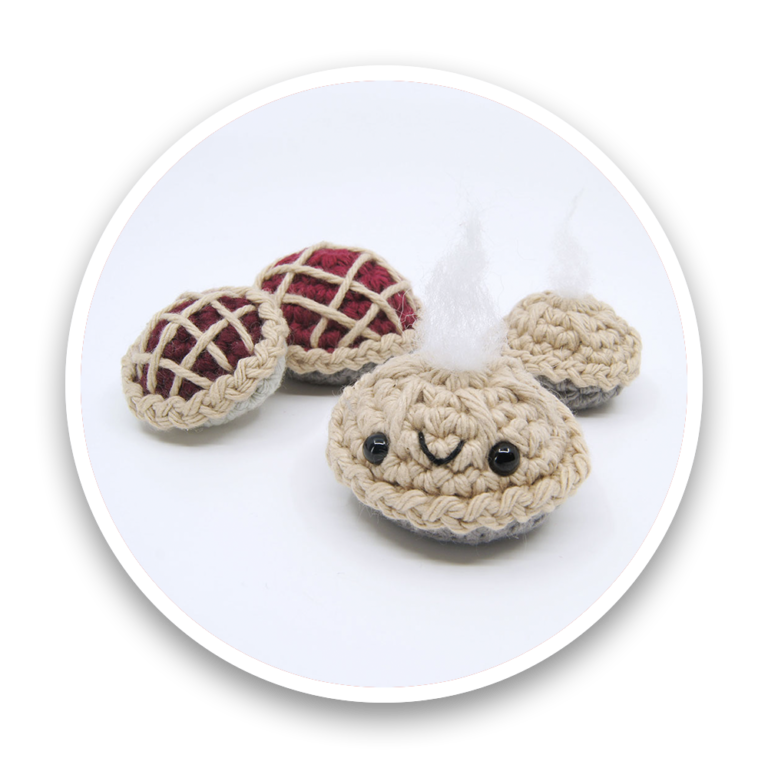 March marked the beginning of the weekly live streams that truly was one of my favorite parts of last year. Each week together we crocheted something new, and most importantly connected and talked. I got to make so many new friends and make some seriously awesome stuff. Thank you to all the hookers that made the streams the best part of my weeks all year long.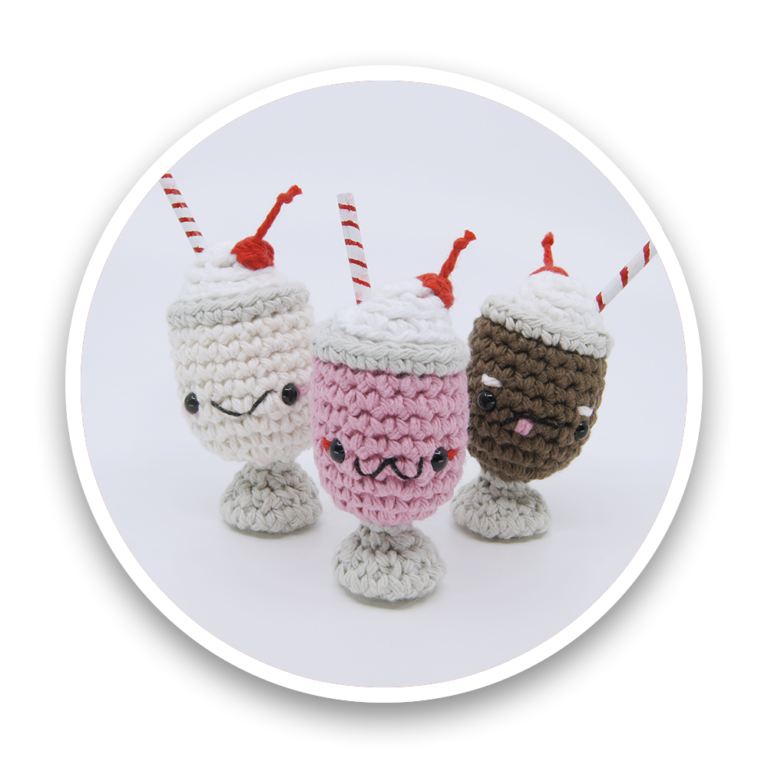 In April we did our first pattern collab of the year! We made some adorable Milkshakes with the very talented RavenCraftDesigns! We also made the Planet Earth for earth day and tried out a new color chart which we'll come back to in a few months.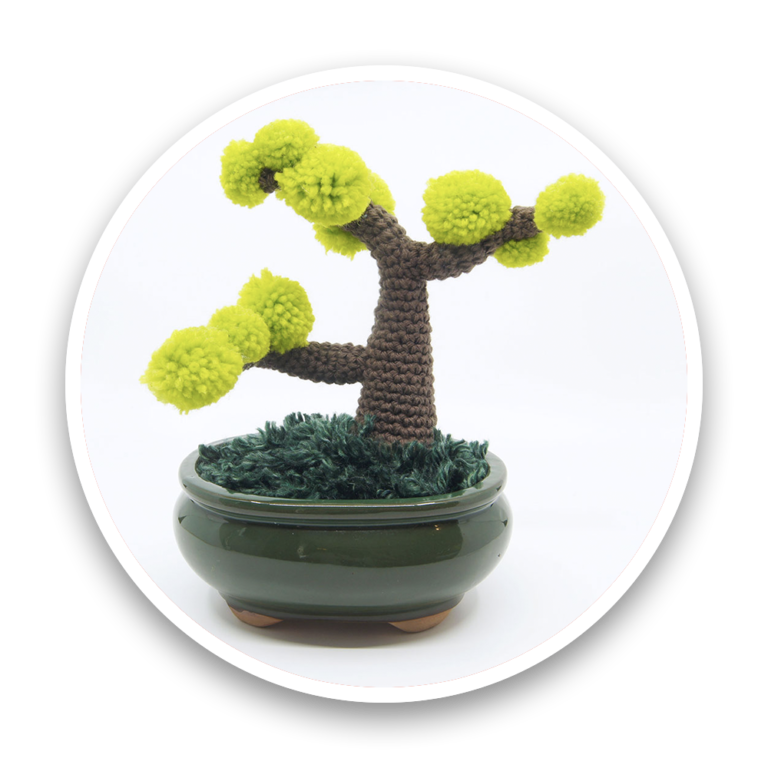 May was getting a little greener than normal, and we made one of my favorite patterns of the year, a Bonsai tree! We also learned how to crochet grass with the loop stitch, which is SO COOL! It's like crocheting a rug!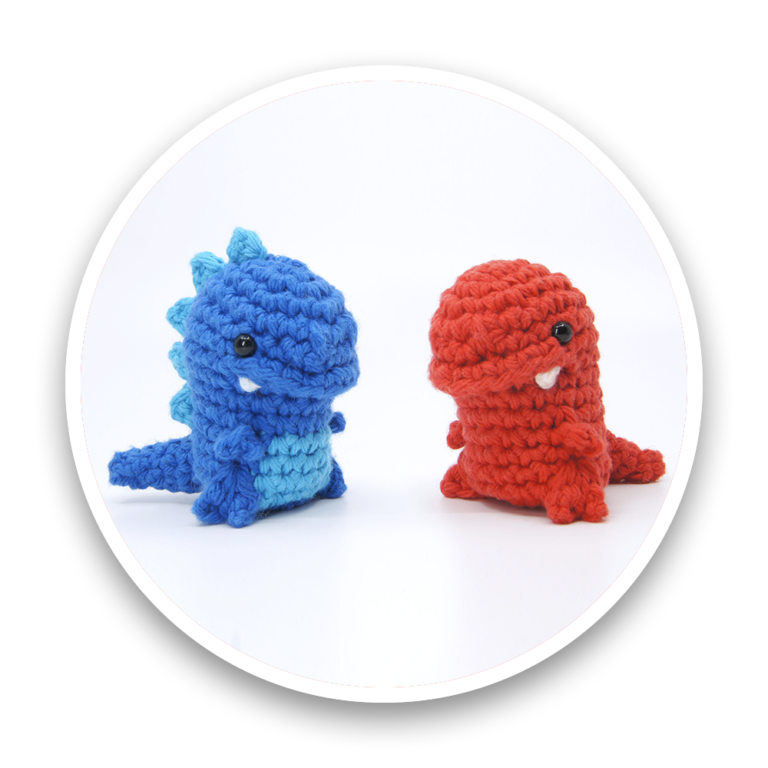 In June we voted for Dinosaurs over Stitch'd and crocheted my favorite pattern of the year, the crocheted T-Rex! Besides it just being cute as heck, I loved this pattern because it's almost all made in one piece, with just the tail sewn on. So easy to make over and over again, just like its predecessor, the Triceratops. We also began the Rough Drafts section of the site, and gave a home to some patterns that still need a little more work until they're 'officially' on the site.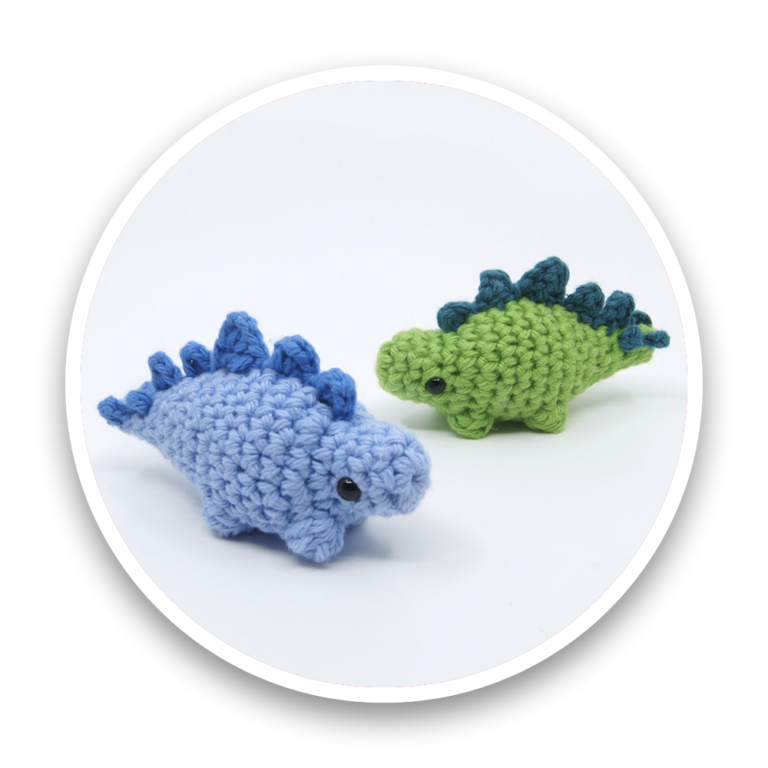 In July we kept the Dino theme rolling with the crocheted Stegosaurus pattern! We also gave another look at the Triceratops and Brontosaurus to give them some new variations and fix up the patterns a bit. I even created a board game for them that I'm planning on releasing some time in 2021!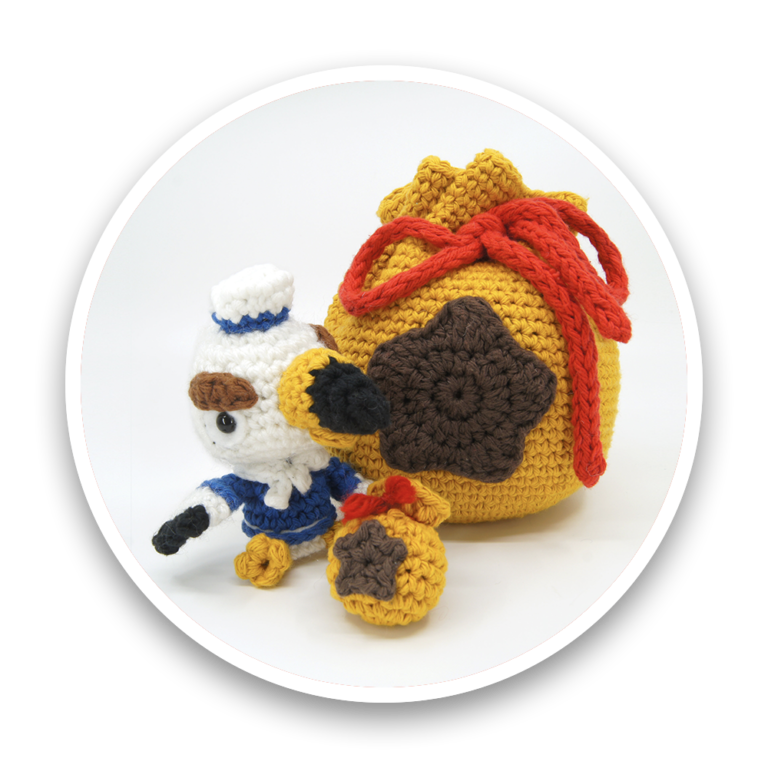 In August we dipped our toes into the world of Animal Crossing with our friend SirPurlGrey! We made Gulliver, the seagull sailor, and some bell bags to boot! We also did a collab live stream which was pretty awesome, I hope we do a few more soon! We also started our very first Movie Night crochet along and made some dinos while we watched Jurassic Park!
In September we finished up summer with a Sandcastle from RavenCraftDesigns that we reworked into a regular old castle. We also revisited the color chart with a beach ball pattern that I designed, and the monthly kit even came with a sand-dollar that I found on the beach and cleaned up! One of the coolest kits from the year probably. Oh we also watched Lord of the Rings for the movie night. I love that movie.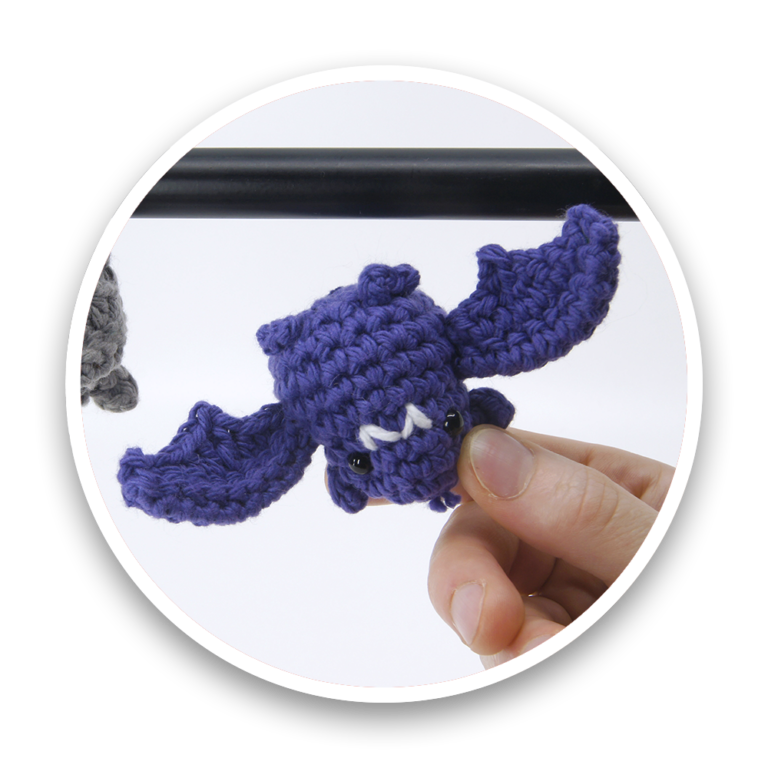 October was a busy one. We crocheted some pretty awesome bats that actually hung upside-down on anything metal, which was the start of my obsession with magnets. Also, we revisited the ghost patterns from last year with a new kit, and re-did all the halloween finger puppet patterns with that new color chart! Plus we made a tutorial for how to crochet finger puppets!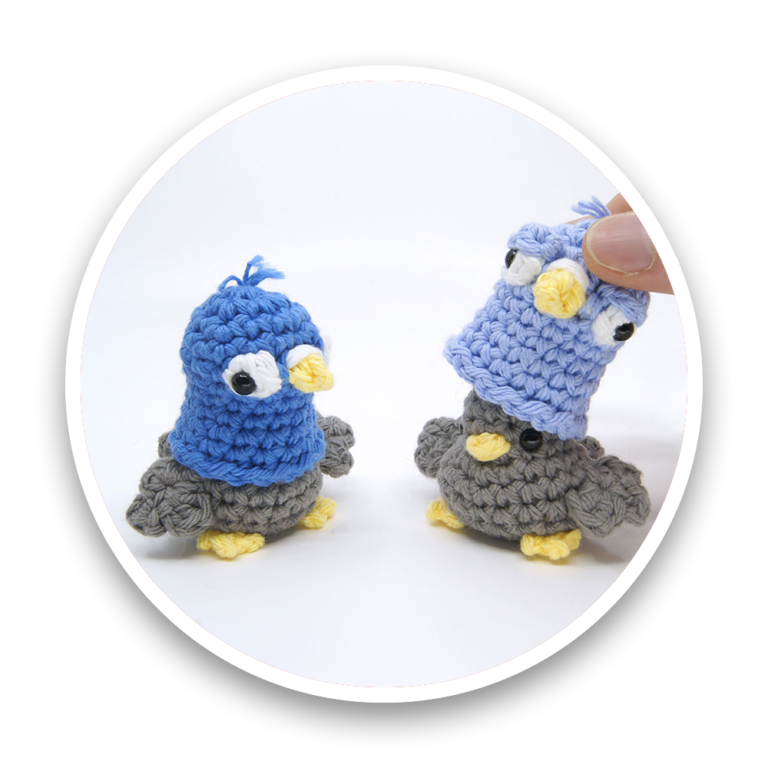 November dawned the age of the birb! CooOoOOOoOoo!! Secret agent birds disguised as other birds to spy for… some reason… we crocheted a pigeon and turkey for the monthly kits, and I loved these patterns so much I'm making even more birbs in January! My girlfriend, Jules, and I also began our Podcast! The Loop and Purl! She's a knitter, but I try not to hold that against her too much…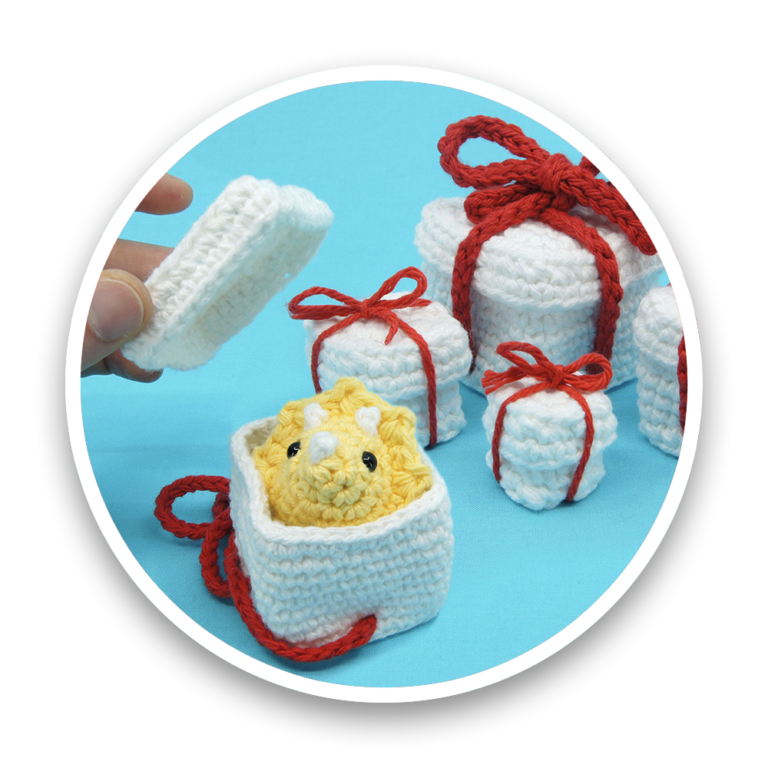 For the last month of the year we crocheted presents! Not only did we make the things inside, but we even learned how to crochet the box itself! We also collaborated with SirPurlGrey again and made some balloons that we could tie our boxes to for some Animal Crossing floating gifts! Oh, and we did a BUNCH of giveaways on the livestreams, something I plan on doing a lot more of in the future!
Thank you all so much for joining me on this absolutely wild year. You meant the world to me, crocheted some seriously amazing things, and made my Sunday's my favorite day of the week, and your support made all these patterns and kits a reality.
Thank you so much for reading and I hope your 2021 is as wonderful as you are.
-Louie